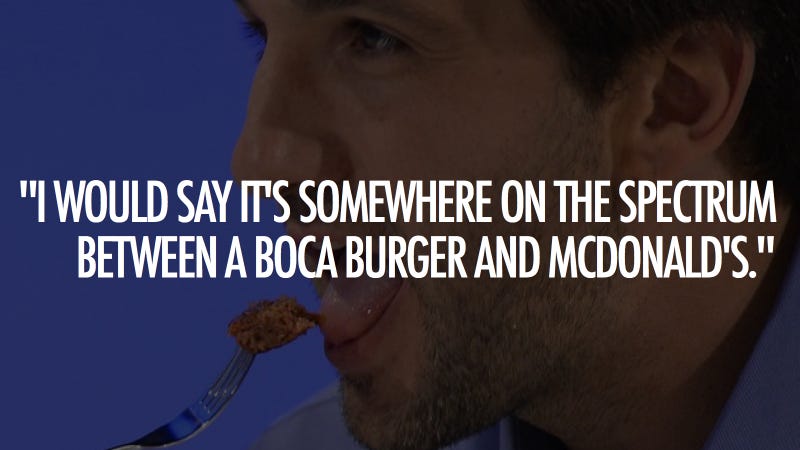 Reviews for the world's first lab-grown burger are finally rolling in! The consensus? The burger is decidedly... not awful. Um, yay?
The burger is the creation of vascular biologist Mark Post, and was years in the making.
The five-ounce beef patty was assembled from thousands of teeny-tiny meat strips, cultured from the stem cells of a single cow (pictured here). It was prepared for and served today to food writer Josh Schonwald and food researcher Hanni Rutzler. Said Schonwald (pictured up top), after consuming a morsel of the layered flesh: "It wasn't unpleasant."
Everyone! The $330,000 burger was not unpleasant! Let us rejoice and be glad!