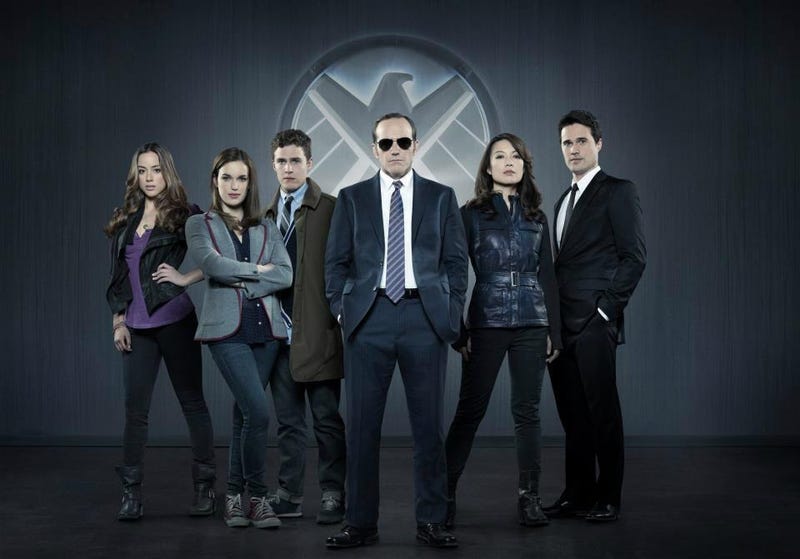 ABC has announced that they'll be picking up Joss Whedon's Agents of SHIELD. And already, the first bit of teaser footage has leaked and been hastily scrubbed from the internet. Here's what we saw — plus a bunch of other upcoming TV shows, including Adult Swim's frat-boy ghost comedy. UPDATE: NOW it's official!

ABC
Agents of S.H.I.E.L.D.: CONFIRMED
IGN has just confirmed that ABC is 100% picking up Agents of S.H.I.E.L.D. Yesterday, a bit of viral video turned up online — some surveillance-type footage, where an evil organization named Rising Tide is looking through a viewfinder trying to find... the Hulk. It's all very high tech, Hollywood-style, and the Hulk is actually outlined with some sort of wacky identification software. And here it is:
Anyone else find it hilarious that the Hulk is in the first bit of teaser footage after Whedon said he wouldn't?
UPDATE: Sorry it seems that the internet reports have jumped the gun. We just spoke to an ABC spokesperson on the phone, who would only confirm that the series is "likely" to be picked up. And that they aren't sure when the news will be made official.
UPDATE #2: According to a tweet from the apparently official Agents of S.H.I.E.L.D. account and E! Online, this time it really is official: the show has been picked up for the fall season. And they released the shiny cast photo which you can see up top. And a preview for the series will be shown during Sunday's Once Upon a Time finale. And here's a new logo!
But that's not all — there are also some new shows on Adult Swim and The CW:
Adult Swim
Adult Swim just released a massive press release, stuffed with new TV pilots and tons of specials — including the announcement that there will be another Robot Chicken DC Comics special and a Metalocalypse special. But honestly we're just so excited for Dan Harmon's animated series and this other series about ghosts.
Rick And Morty: CONFIRMED
After being booted from Community, show runner and ranting genius Dan Harmon chose to team up with Justin Roiland and go make their own damn show on Adult Swim, titled Rick and Morty. This is the only information we have on the series, other than the fact that we so hungry for a Harmon fix, after this dismal season of Community — we would happily pay for a preview NOW!