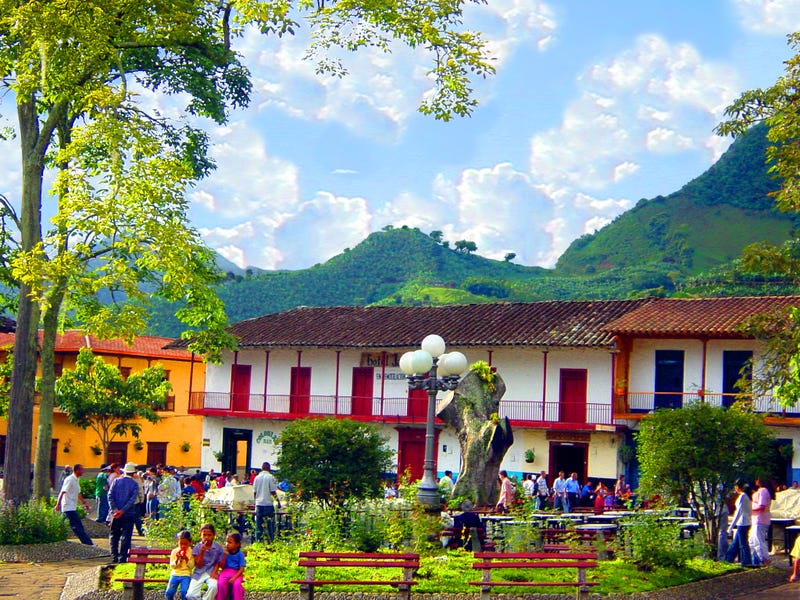 The only thing protecting you from malaria may be a cool climate. And with climate change raising temperatures in some regions, that protection may be over. Researchers today published the first hard evidence that malaria moves into new regions as they warm up.
Specifically, they found that malaria creeps to higher elevations during warmer years and retreats to lower altitudes when temperatures cool. The results reveal how global warming could spell trouble for the highlands of Africa, South America and other elevated regions that have long benefited from the protection afforded by cooler climes.
Above: A photo captured in the Antioquia Department of western Colombia, a highland region vulnerable to malaria in the face of global warming, via Wikimedia Commons
"This is indisputable evidence of a climate effect," said HHMI Investigator Mercedes Pascual, a theoretical ecologist from the University of Michigan and co-author of the study, which appears in today's issue of Science.
In an interview with io9, Pascual went on to explain that the causal link between climate change and the expansion of Malaria's domain has not always been so clear. For years, it's been ambiguous what effect, if any, future global warming might have on the incidence of malaria around the world. While it's true that the Plasmodium parasites that cause the disease and the Anopheles mosquitoes that spread it both thrive in warmer climates, malaria's success hinges on a lot more than temperature. Population density; increases or decreases in drug resistance; changes in rainfall and land use; and the implementation of mosquito-control measures all affect the prevalence of the disease over time. "It's very difficult, when examining long-term trends, to attribute cause to a specific factor like average temperature," Pascual explains.