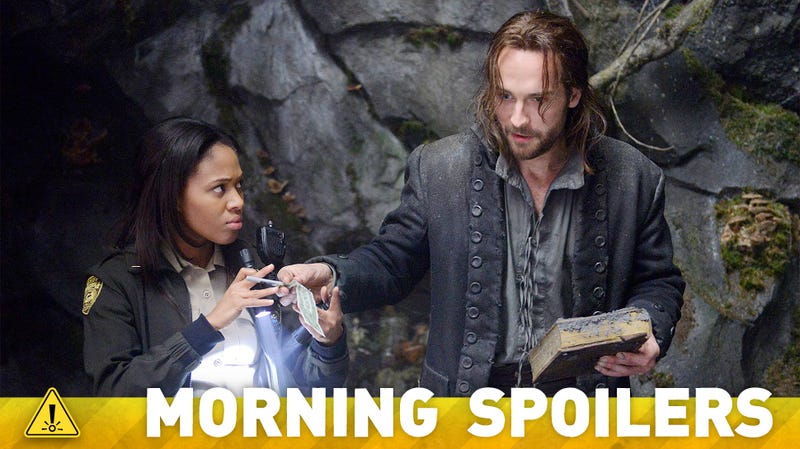 An old Star Wars/Boba Fett rumor has gained new life. NBC's made a questionable marketing decision for Revolution. Check out the first photo of the new actor who's taking over a crucial role on Game of Thrones. Is the new show about The Flash featuring one of his most classic villains in its first episode? And what does Ichabod's father know on Sleepy Hollow? Spoilers now!
DC
Okay, so the Dwayne Johnson rumor machine keeps going. After he tweeted he was meeting with DC and Warner Bros. about an undisclosed project, rumors and speculation had him as everything from Lobo to Doomsday to, of all things, Aquaman. Now Peter Georgiou has tweeted that the latest rumor has him as John Stewart, the Green Lantern:
Rumor: I didn't hear this directly, but it's floating around behind the scenes in the industry: @TheRock is up for Jon Stewart. Shrugs.
Now, this doesn't discuss what project he'd appear as John Stewart in, but a previous rumor tied Denzel Washington to the same role in Batman Vs. Superman. It's all rumor at this point, but maybe Warner Bros. really is looking for John Stewart for the Man of Steel sequel. [Twitter]