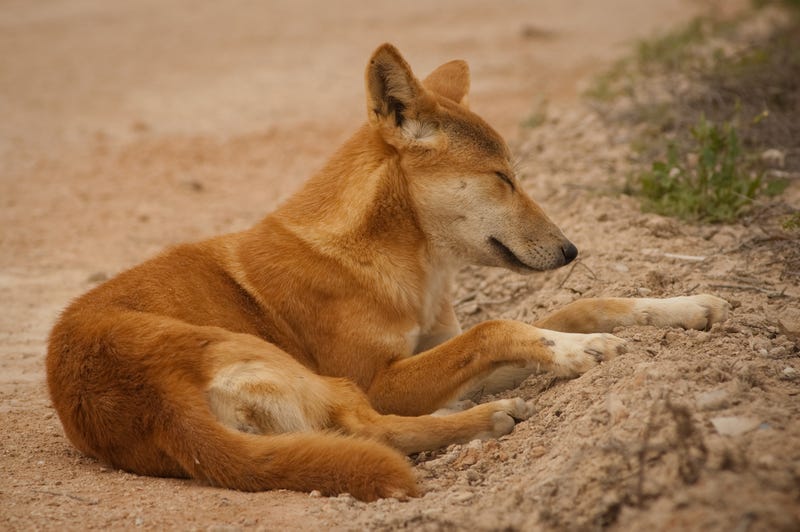 In recent years we've seen a number of animals, including elephants, giraffes and chimpanzees, "grieve" over deceased group members. But canids are notably — and surprisingly — absent from the list of mourners. For the first time, researchers have now documented a wild dingo mother showing "care-giving behavior" towards a dead pup. Is this evidence of a canid in mourning?
Emotion in nonhuman animals is a tricky subject. Most people would probably agree that animals experience the most basic emotions — after all, you can't watch this gorilla play in leaves and not think it's happy and having fun. However, the idea of animals having complex emotions, particularly grief, is more open to debate.
The thing is, most animals really don't pay much attention to deceased or dying conspecifics (species members). But there are a few social species that do appear to grieve.