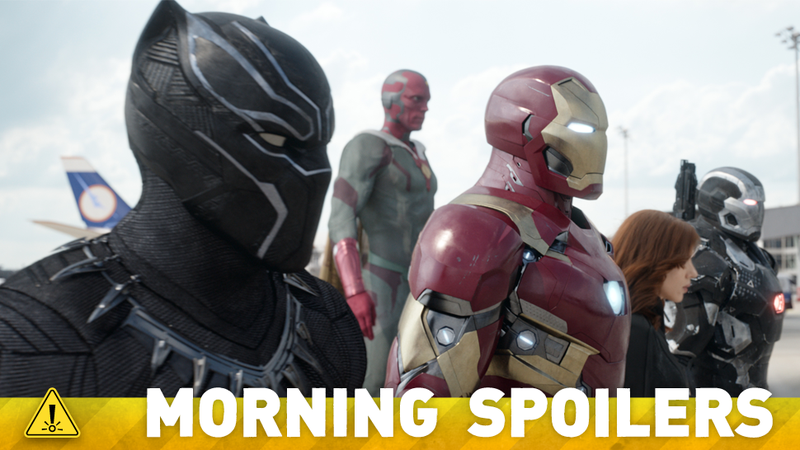 There could be more Dark Tower casting on the way. Chadwick Boseman teases Black Panther's arrival in Civil War, while Clark Gregg discusses how Agents of SHIELD will acknowledge the movie. Plus, good news for Into the Badlands, and try not to be surprised at the prospect of even more Star Wars. Spoilers!
Avengers: Infinity War
In the wake of recent news that Civil War's writers weren't even aware of Agents of SHIELD's establishing the Inhumans in the Marvel Cinematic Universe, the idea that Marvel's movies, TV shows, and Netflix properties might come together seems even less likely than ever.