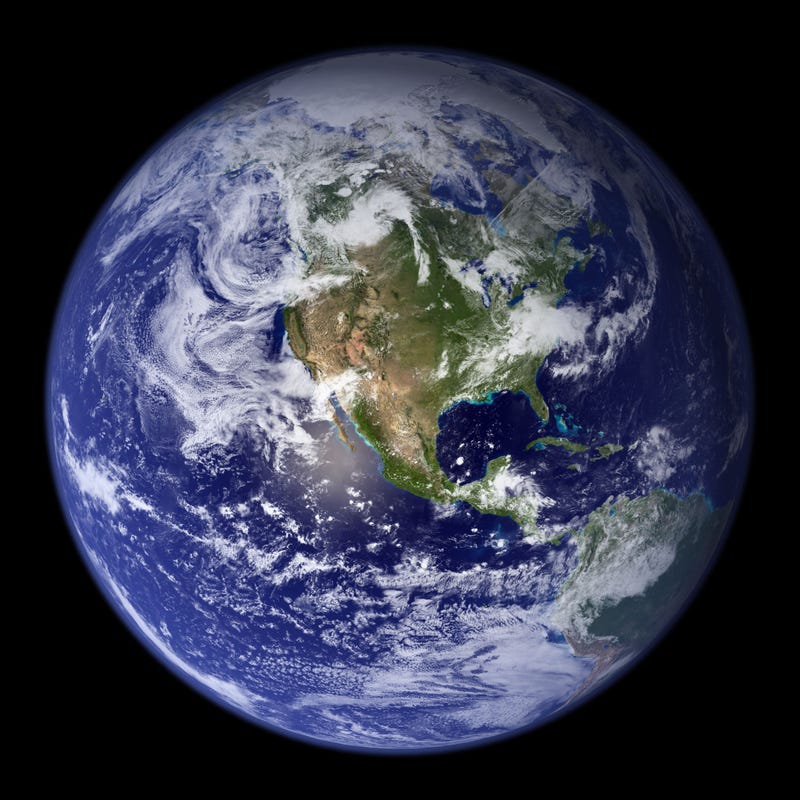 Except for the occasional earthquake or volcano eruption, the Earth seems like a fairly stable place. But if you believe that YOU COULD NOT BE MORE WRONG. We are under constant bombardment. From space! And how does all of this cosmic debris affect the earth? In this week's "Ask a Physicist" we'll find out.
"Visible Earth" image via NASA
But first... last week, I posted a call for questions, a contest where the most exciting questions about the inner workings of the universe could win you a free copy of my upcoming new book. I was thrilled with the outpouring of truly outstanding questions – more than a hundred unique questions in all. For the next month, I'll be doing a column a week. Check your notifications to see if you are one of the lucky winners.