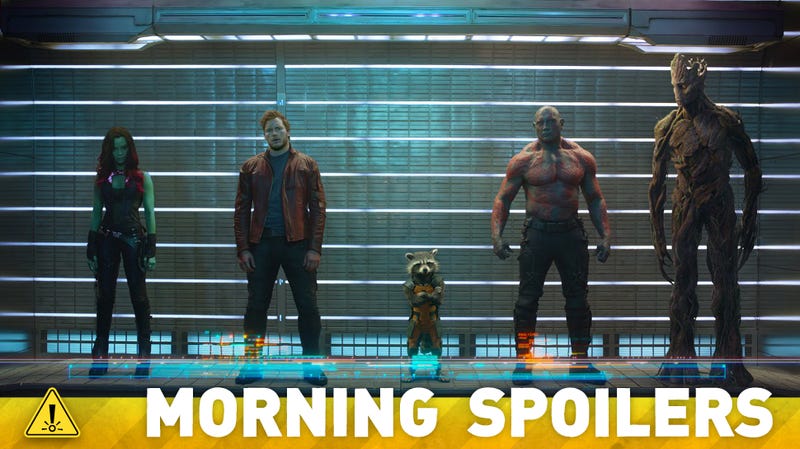 And what's the truth about Episode VII's Kenobi connection? Plus, a closer look at Guardians of the Galaxy's character design, the social message Mark Ruffalo wants a Hulk movie to have, and a new rumor about who Donal Logue could play in Gotham. And check out a promo for Halle Berry's show Extant. Spoilers now!
Star Wars
And now we come to the part of the cycle where a rumored actor goes on the record denying that anything's going to happen: Jesse Plemons would like it known that there's no truth to the story that he's up for a role. Asked about the reports, Plemons said:
No. Yeah, I think it's just one of those crazy rumors.
And while I'd like to believe him, Paul Rudd's ruined denials for everyone now. [Hitfix]
In fact, you can't read too much into his denial, because J.J. Abrams did confirm that he's met with Plemons. On the other hand, Plemons could just be hedging on how close he is to a deal, which Abrams also avoided commenting on. Abrams said:
He [Plemons] is one of the actors that we've talked to, yeah. It's not often that I read about actors that I'm going to be meeting. I get to read articles about actors who were going to come in, so I get to see someone and say, "Oh, I read that I was going to see you. It's very nice to see you." It's usually agents talking to people about what's happening. It's just a lot of noise.
Abrams also says the script is finished, and they're "in deep prep." And he confirms that the movie won't be shot in IMAX, but on film cameras. [Collider via Hey You Guys]
Latino Review follows up on the story about Michael Arndt's vision of Episode VII differing from J.J. Abrams' and has a different take to the Hollywood Reporter version. According to Latino Review, Arndt's draft focused on the Solo children, whereas Abrams wanted to focus on the Skywalker family. (Which, um, aren't the Solo kids also part of the family? Since Leia and Luke are twins? Whatever.) They're saying that the new script has so much for Mark Hamill that he may be shooting for nearly six months.