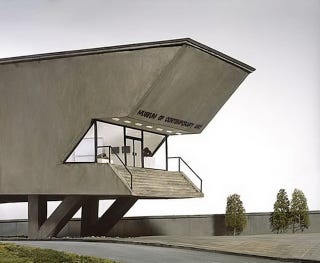 Love is just a hormonal fluctuation coursing through neurological circuits in the brain. Art can be reduced to its atomic structures. Should we really be using science to explain culture and beauty? Some critics say we shouldn't — and that science is destroying the sense of wonder we get from stories.
Image by Frank Kunert
Though the science vs. culture debate has been raging for at least 300 years now, this latest round has its own special properties. Right now in the United States, universities and science labs are suffering from funding cuts, and so people on both sides of the culture and science divide are feeling especially vulnerable. And we're also living in an era in the west when the media has heavily associated the idea of scientific rationality with charismatic, antagonistic figures like the atheist Richard Dawkins. So in the public sphere at least, the fate of science has been politicized — it's the subject of fierce debates over government spending, and it has become embroiled in religious debates too.
That said, the yelling really got started when Illinois State English professor Curtis White published a book called The Science Delusion earlier this year. The book is a polemic about how science has drained beauty and meaning from the world. White suggested that science had no answer to the idea of "spirit" or "soul" proposed by art and philosophy. To view the world from a scientific perspective, White wrote, meant losing our way. Later, in an interview, White told science journalist Maggie Koerth-Baker that the whole book was just intended as exaggerated satire. Unfortunately, nobody got the joke.