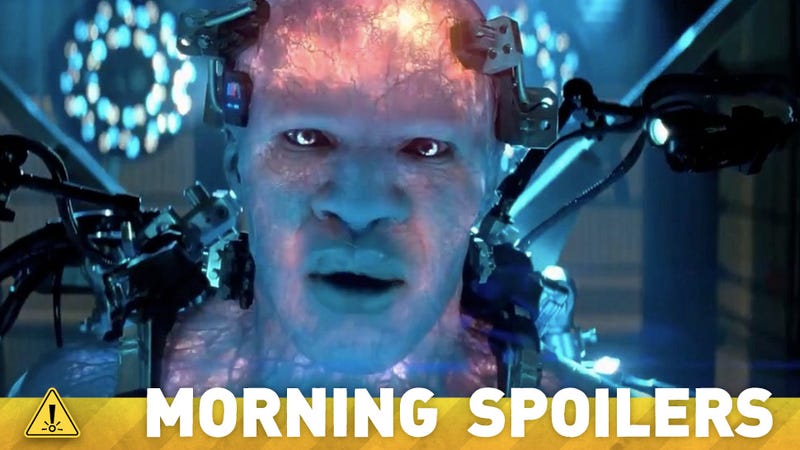 Check out four insane clips from the mythological epic Legend of Hercules. Find out which characters will get their own episodes when The Walking Dead returns. Amazing Spider-Man 2 continues to tease a bunch of villains. Plus: a closer look at Captain America: The Winter Soldier. Spoilers now!
Fantastic Four Versus X-Men
According to a report on investor website Motley Fool, 21st Century Fox is planning to cross over two of its Marvel properties in an Avengers-style plan. A reboot of Fantastic Four is due in 2015 and X-Men: Apocalypse has been scheduled for 2016. Reportedly, Fox is looking to combine the two in a film based on the 1987 comic Fantastic Four Versus X-Men.
Bear in mind, there's no official source for this report — and it may just be a Motley Fool columnist jumping to conclusions.
At the same time, given Sony's recent announcement of Spider-Man spinoff movies and Marvel/Disney's success, it makes sense that Fox would try to build up to some kind of crossover of their own. This also makes a bit of sense, in light of Mark Millar's statements that the two movie franchises share a universe, and a Days of Future Past writer being brought in to work on the Fantastic Four reboot script. [Motley Fool, Sci Fi Now]
---
Legend of Hercules
Still curious about this mythological epic starring Kellan Lutz as Hercules? Four brand new clips give a pretty good flavor:
---
Amazing Spider-Man 2
The Daily Bugle tumblr is continuing to put out stories that hint at Spider-Man villains. The first post builds on an earlier one, both "by" Big Man's alter ego Frederick Foswell, and both hinting at organized crime and the Enforcers. It's called "Brighton Beach Nights":