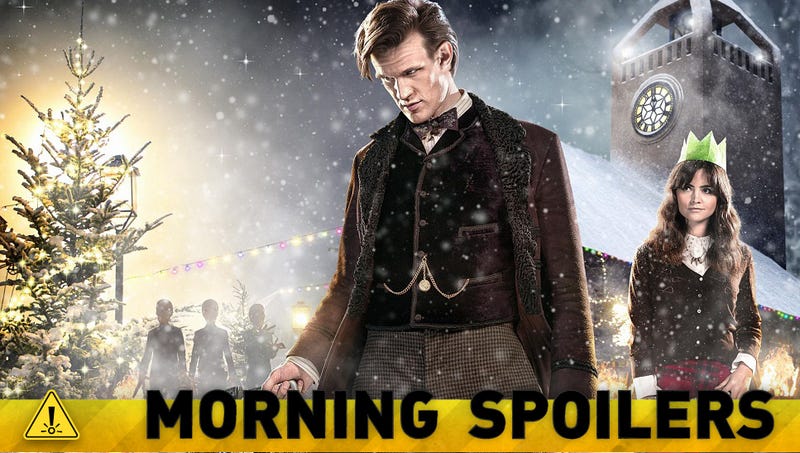 Get the first real details about Doctor Who's Christmas special. We may get a chance to see the director's cut of Snowpiercer after all, Ant-Man casting rumors are solidifying, and Avengers: Age of Ultron has a script ready. Plus, what's special about Norman Osborne's introduction in Amazing Spider-Man 2? Spoilers now!
Top image: Doctor Who.
Snowpiercer
Director Bong Joon-Ho says that, after hating all the cuts to the United State's version of the film, there's a chance we'll actually get the director's cut at some point:
I stayed in New York for two weeks before coming here to Mar del Plata, mostly because of this matter. And the good news is that after all the speculation and comments about that 20-minute cut, and considering the original version that was released in Korea and France also will be released in Japan and Hong Kong, we have been talking a lot about keeping the original cut for the U.S. release, so what I can say is…have faith.
Go here for a bunch of new photos from the film. [The Playlist]