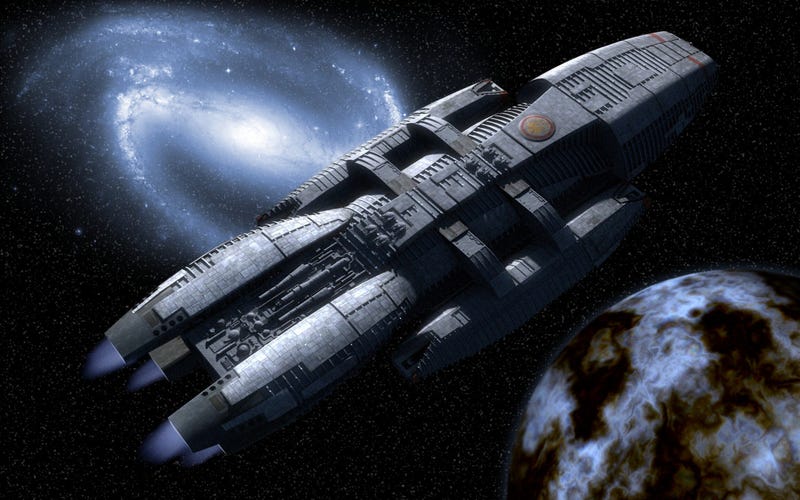 Battlestar Galactica was a quirky post-Star Wars space opera project, but it gained a new prominence in the past decade. BSG was Syfy's flagship TV series for a long time, and Bryan Singer has been trying to make a Battlestar movie. But now, it looks like you might have to wait a long time for any more Battlestar.
Top image: Balsavor on Deviant Art.
Syfy aired the prequel TV movie Battlestar Galactica: Blood and Chrome back in February, and that's probably the last BSG you'll see on Syfy for a while. Michael Taylor, who wrote Blood and Chrome, tells io9 that he hasn't heard anything about Syfy wanting to continue the Blood and Chrome storyline.
And a Syfy spokesperson tells io9 that there are currently no plans for any further BSG spin-offs on Syfy.
Meanwhile, sources close to the Singer movie production tell io9 there's basically nothing happening with it right now. Singer also told Coming Soon back in February that his Battlestar movie was on the back burner, but that he hopes to return to it after he's done with X-Men: Days of Future Past. "I'd love to be able to get back to that, but for now I'm just focused on this X-Men business," Singer said.
Last we heard, Singer was working with writer John Orloff (Band of Brothers, Anonymous) on a movie script that could connect to both the original 1978 TV series and the 2003 reboot. Or at least, not contradict either of those wildly different visions of Battlestar Galactica.