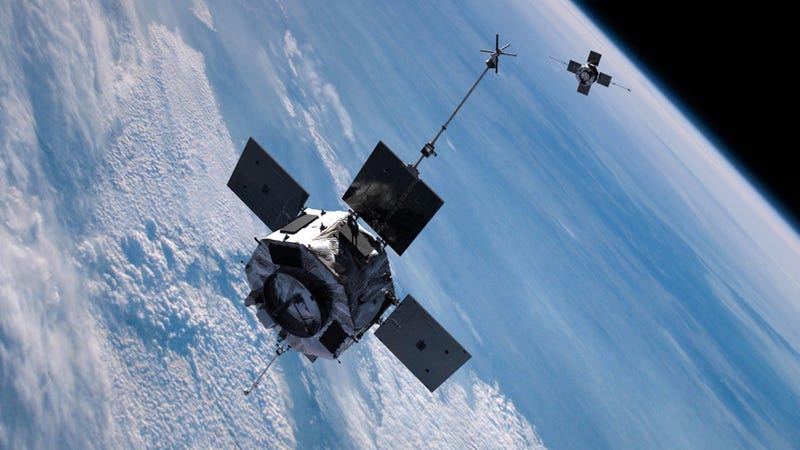 After measuring the orbits of GPS satellites, a geophysicist came the startling conclusion that the Earth is heavier than it's supposed to be. The reason, he says, may be due to a halo of dark matter surrounding the Earth at the equator.
During a recent talk at a meeting of the American Geophysical Union, telecom and GPS satellite expert Ben Harris — an assistant professor of mechanical and aerospace engineering at the University of Texas at Arlington — presented data showing the Earth exerting more gravitational pull onto satellites than it's supposed to. Specifically, he reported an average figure residing somewhere between 0.005 and 0.008 per cent greater than the Earth's mass as established by the International Astronomical Union (approximately 5,972,000, 000,000,000,000,000,000 kg).
To account for this anomaly, Harris says a disc of dark matter may be encircling the Earth. He figures it's about 118 miles (191 km) thick and 43,500 miles (70,000 km) across.