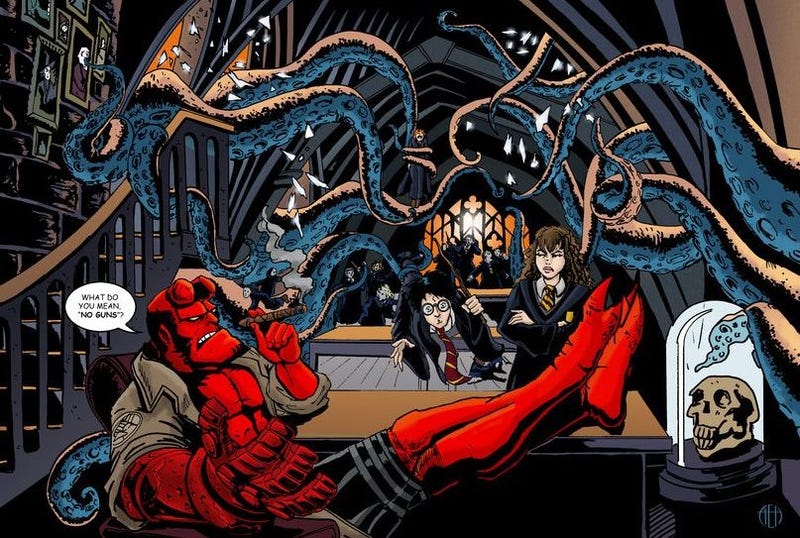 We've reached the Sweet Sixteen in our hunt to find the greatest work of science fiction and fantasy ever. Just four competitors are left from each of our regionals, which means you've got some tough choices ahead: Doctor Who or Blade Runner? Harry Potter or Hellboy? Terminator or X-Men? Vote now!
Top image: Theamat.
All the polls are now open and are ready for your votes. You can find them at the bottom of the post, and they will remain open until midnight Pacific Time tonight. So VOTE NOW, because nobody stops the madness!
If you're only just finding out about our little tournament, fear not: It's never too late to get involved! For a complete explanation of the rules and thinking behind the bracket, go here. Today, we're looking to see which of our final 16 competitors will have a chance to proceed to the finals for each of our loosely organized regionals: Space Opera, Dystopia & Mad Science, Epic Fantasy, and Magic & Monsters. You'll be voting on the winners of each regional next Monday, and then it's onto the Final Four and the Championship Game! But first, let's check out the updated bracket. You can click here for a really big version of it.