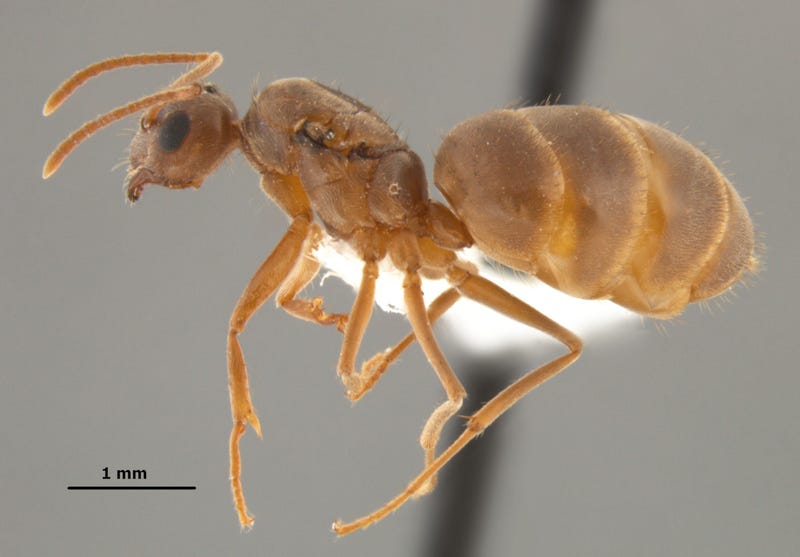 There's an arms race going on right now between two species of invading ants, the tawny crazy ant and the fire ant. These arch-rivals are currently warring for dominance in the southern U.S., but it now appears the crazies are going to win — the result of a remarkable chemical defensive measure.
Red imported fire ants (Solenopsis invicta) first came to North America in the 1920s. They were followed by their South American cousin and rival, the tawny crazy ant (Nylanderia fulva) in the 1980s. These ants competed for resources alongside each other while they were still in South America, but now, as invasive species, they're duking it out in various regions of the southern United States, including Texas, Mississippi, Florida, and Louisiana.
Tawny crazy ants, as we're learning, are a total headache. As they make their way north at a rate of 600 feet a year, they're wreaking havoc on populations of insects, spiders, centipedes and crustaceans. This is likely to cause deleterious effects on various ecosystems. They can't be stopped with conventional pesticide, they've been known to disable a huge industrial plant, and they frequently short out electrical equipment.