Don't be fooled by the small square footage of these apartments; they're actually roomy homes in disguise. Thanks to walls the move, furniture that folds away, and disappearing kitchens, these apartments can store numerous rooms in a very tiny space.
The 344-sq ft (32-sqm) home of Gary Chang in Hong Kong, with 24 rooms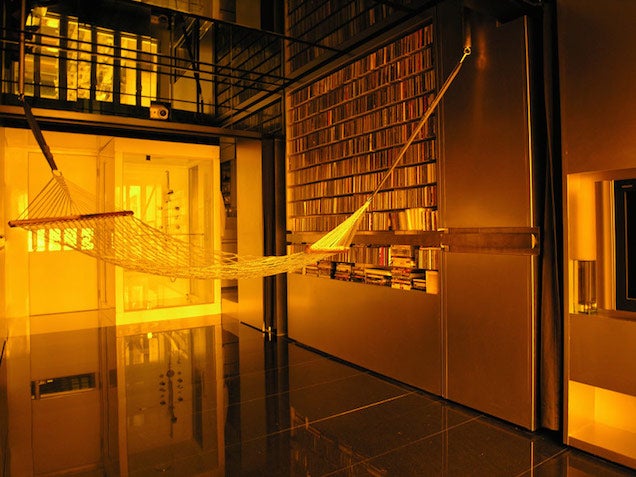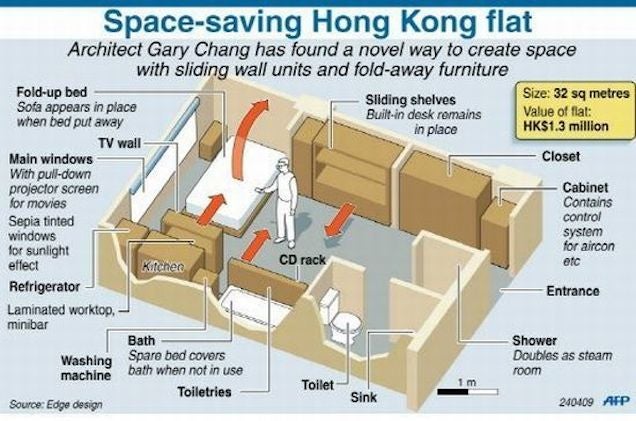 (via Design Tavern)
Transformer, a 650-sq ft (60-sqm) apartment by Studio Garneau in New York City's neighborhood of Chelsea




(via Remodelista)
A 645-sq ft (60-sqm) home with an awesome wall, designed by Vlad Mishin





(via Behance)
Yo! home, by Simon Woodroffe, London, UK


(via Mocoloco)
A 258-sq ft (24-sqm) home in Barcelona, Spain, designed by Barbara Appollini



A 450-sq ft (42-sqm) Manhattan apartment, redesigned by Michael Chen and Kari Anderson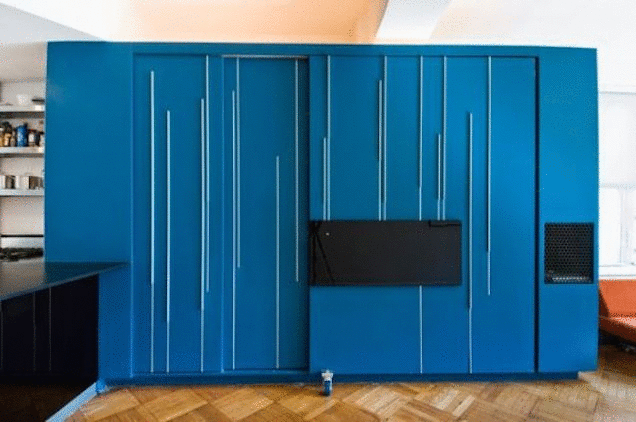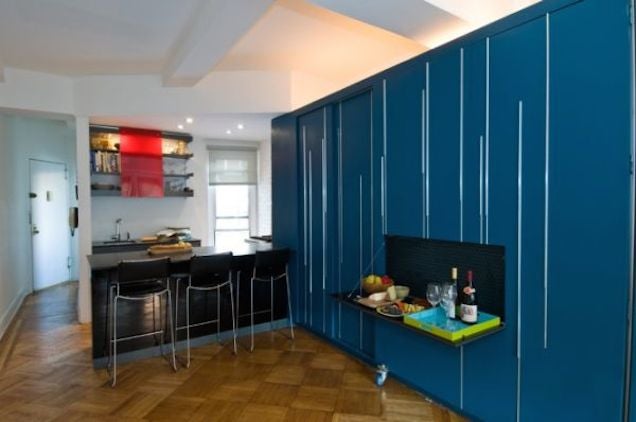 http://gizmodo.com/5858917/tiny-t...

A 940-sq ft (87-sqm) apartment designed by Yuko Shibata architects in Tokyo, Japan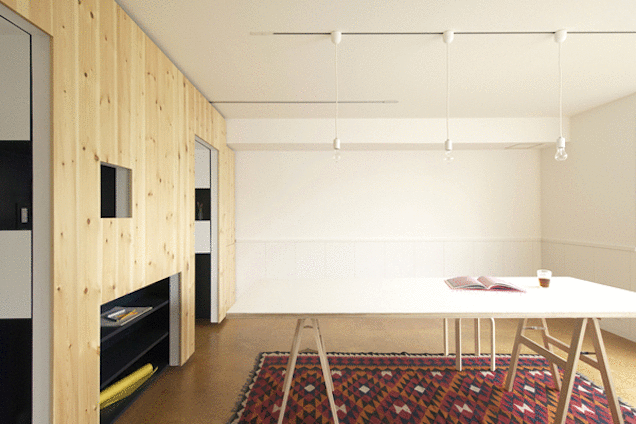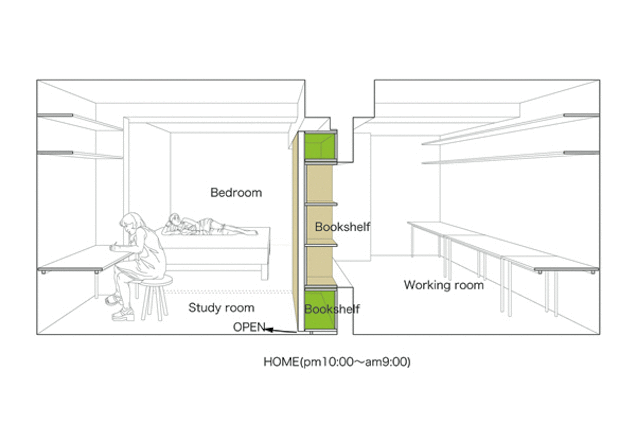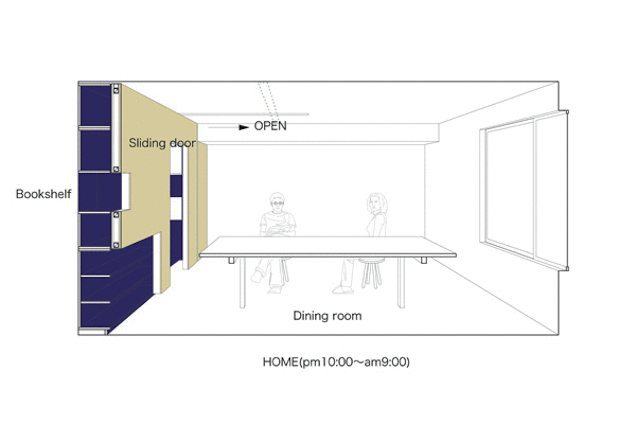 (via inthralld)
Roll It, an experimental home designed at the University of Karlsruhe, Germany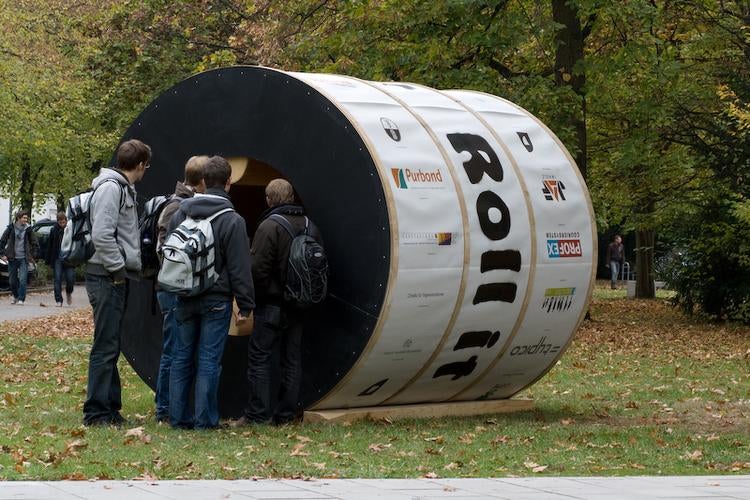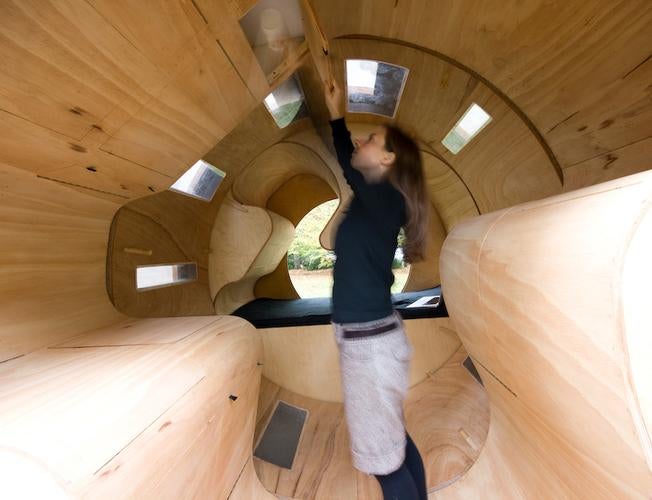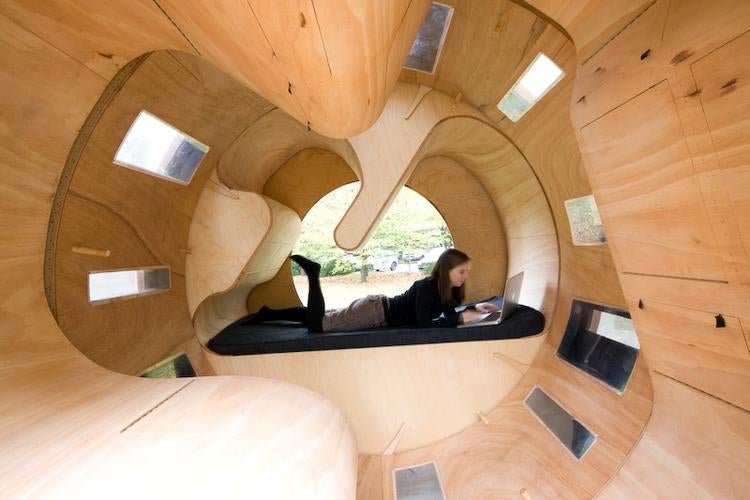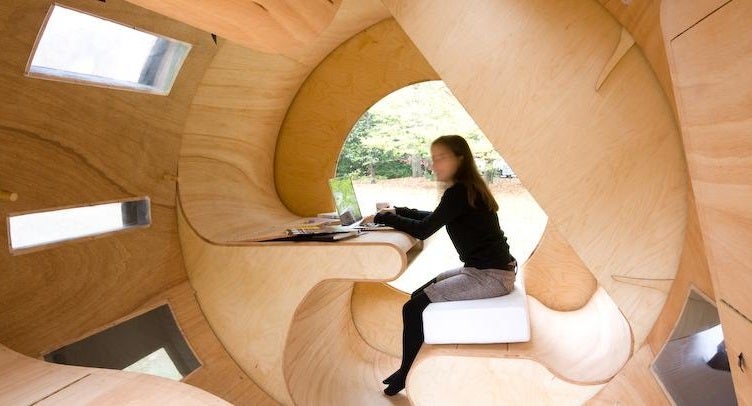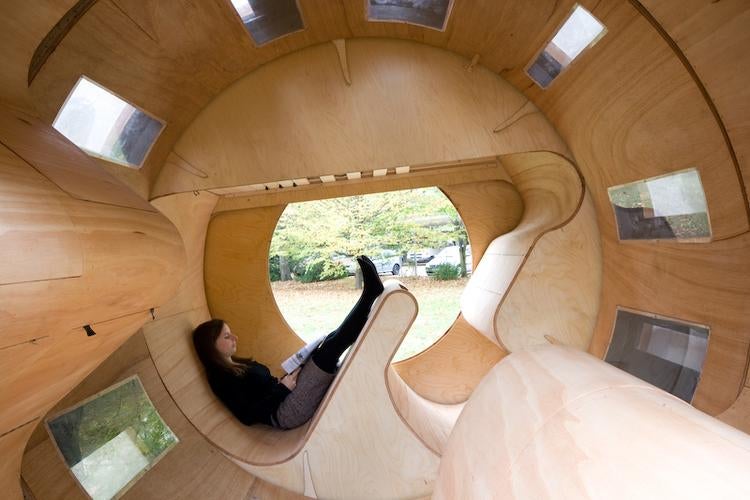 (via ArchDaily)
The 420-sq ft (39-sqm) home of Graham Hill in SoHo, New York City
, with sliding walls, fold-down bunk beds, a dinner table for twelve, solar panels, built-in sound system and a pull-down cinema screen, among others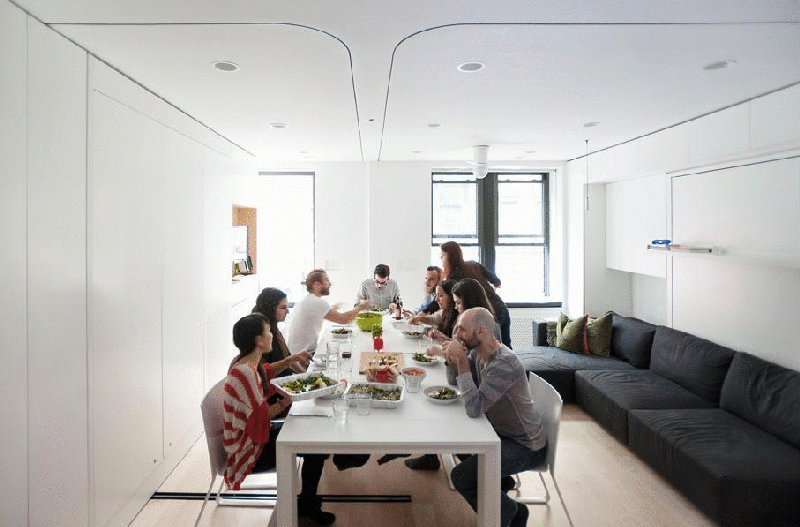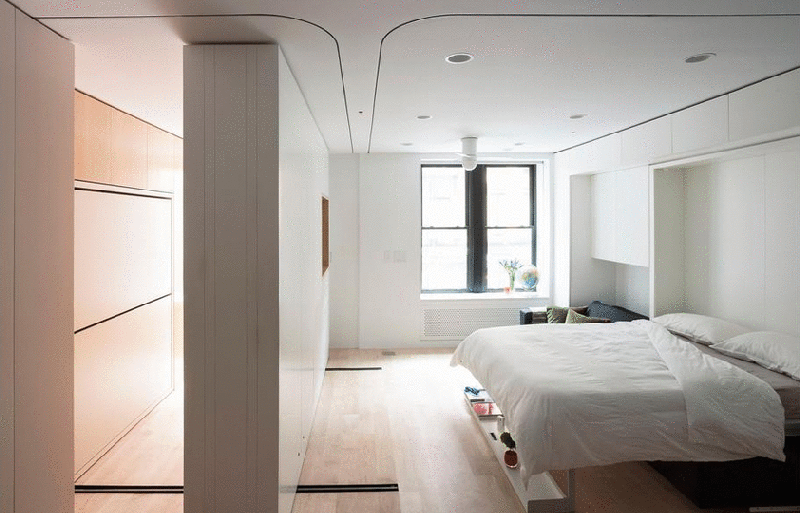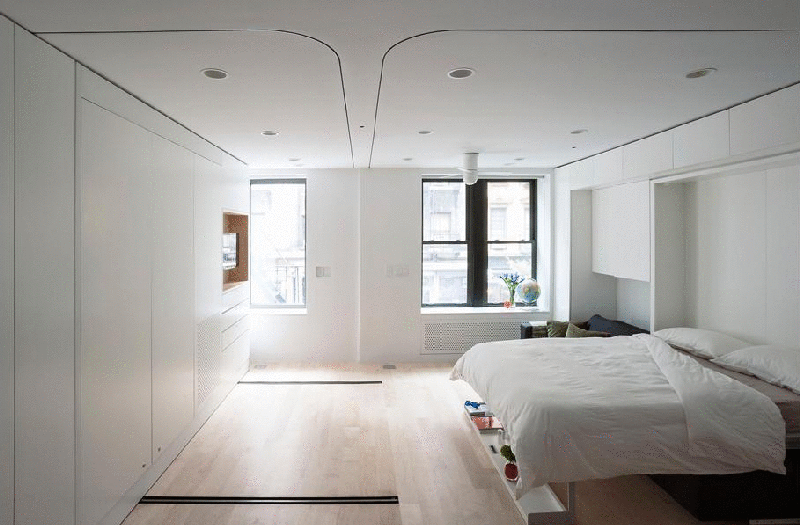 http://gizmodo.com/5967622/the-ti...
(via StreetEasy)
Rotor House, with a 64-sq ft (6-sq m) cylinder containing a kitchen, a bedroom and a bathroom, designed by Luigi Colani in 2006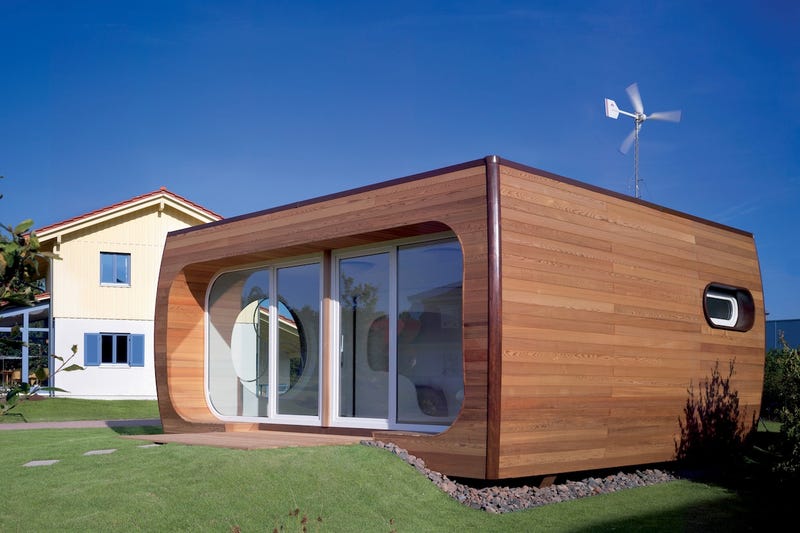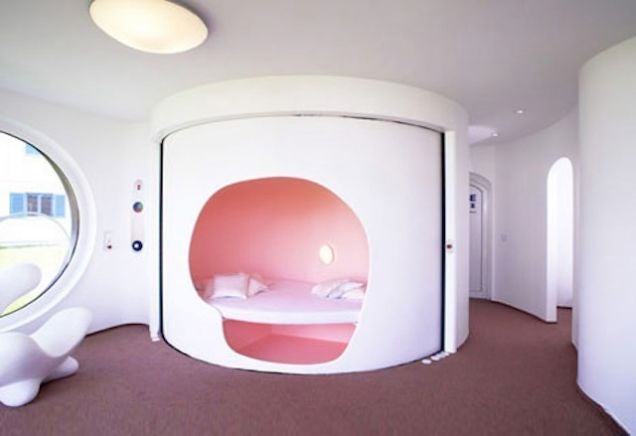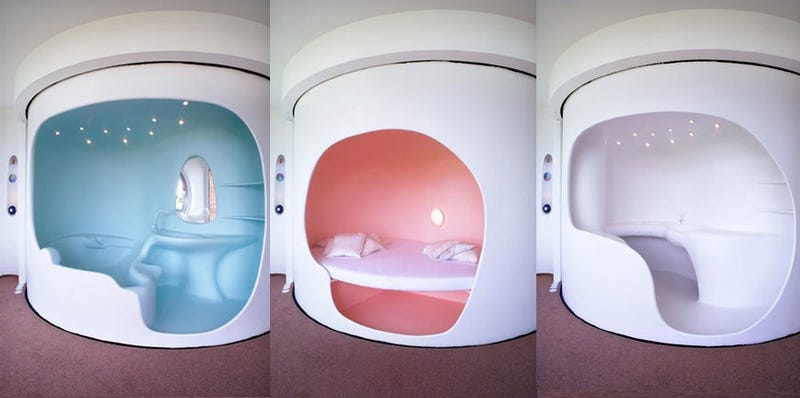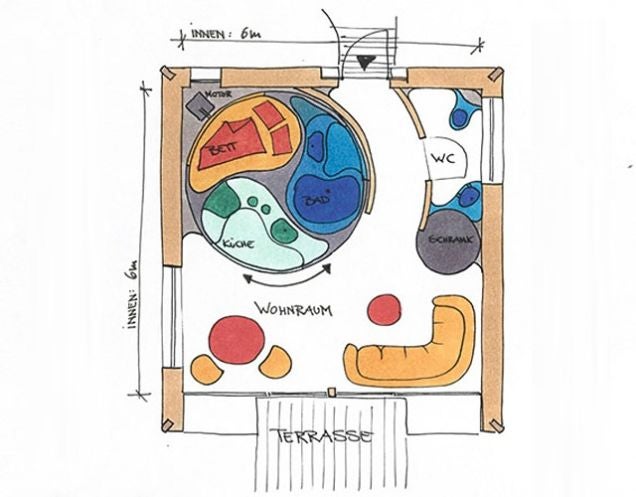 http://io9.com/the-bulging-tw...
(via MocoLoco)

Bonus: The 538-sq ft (50-sqm) Pop-up Interactive Apartment, with sliding and foldable polypropylene panels, designed by students at TU Delft, The Netherlands


(via DesignBoom)