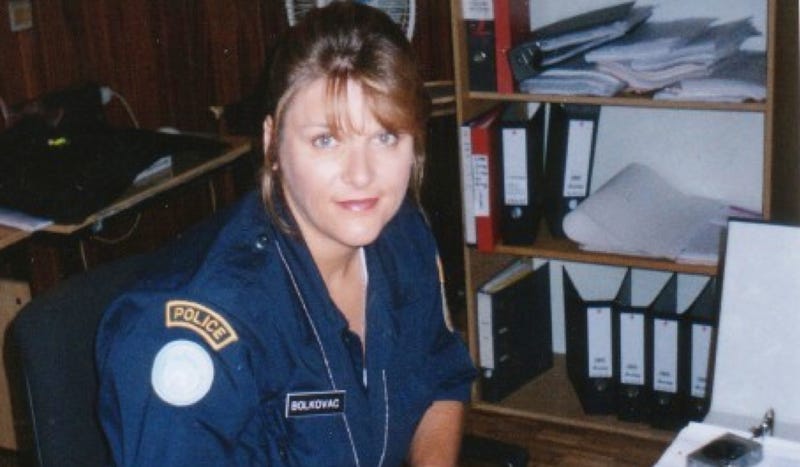 Over the weekend, Ed Snowden confessed to leaking NSA documents proving that the agency had been wiretapping millions of innocent Americans. But he's hardly the first American to risk everything by leaking evidence of secret abuses. Here are some whistleblowers who changed U.S. history.
Kathryn Bolkovac, early 2000s
Pictured above, Boklovac was a police officer whose company worked with the U.N. in Bosnia in the early 2000s. There she discovered that members of the peacekeeping forces were involved in sex trafficking, exploiting local women and often coercing them into prostitution. She risked everything to come forward and reveal the abuses in court, by suing her employer.
Ed Snowden, 2013
NSA technologist Ed Snowden confessed that he was responsible for the leaked documents showing that the NSA had put millions of innocent Americans under surveillance, mapping their locations, tracking their friendships, and keeping logs of who they called. Already, Snowden has transformed public understanding of how surveillance functions in the U.S. It's unclear what the outcome will be of his actions.