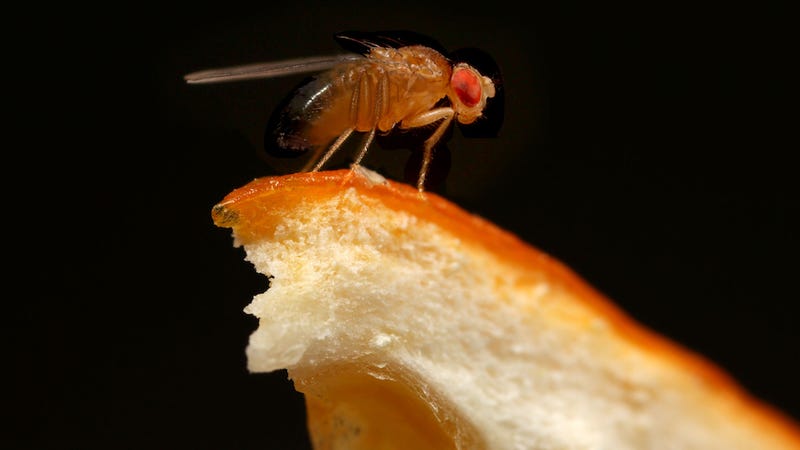 It seems like fruit flies will target any fruit that's lying around in your kitchen. But when given the choice, these annoying pests actually prefer citrus like oranges, limes, and lemons. And there's a good reason for it, too.
The common fruit fly (Drosophila melanogaster) has long been a "model organism," which allows scientists to investigate and answer tough questions about biology, genetics and neuroscience. As a result, they are rarely observed in the wild. "More or less, the fly has only been known to sit in test tubes and eat yellow goo," said Bill Hansson, a neuroethologist at the Max Planck Institute for Chemical Ecology in Jena, Germany.
But outside the lab, these ubiquitous insects are masters at oviposition, or egg-laying. For example, research has shown that when a fruit fly mother spots a deadly parasitoid wasp, she will "medicate" her offspring by laying her eggs in an environment that's high in alcohol. If the wasp dares implant its egg into the fruit fly's larva, the wasp baby will die from the alcohol, which is toxic to the parasites but not to the flies.