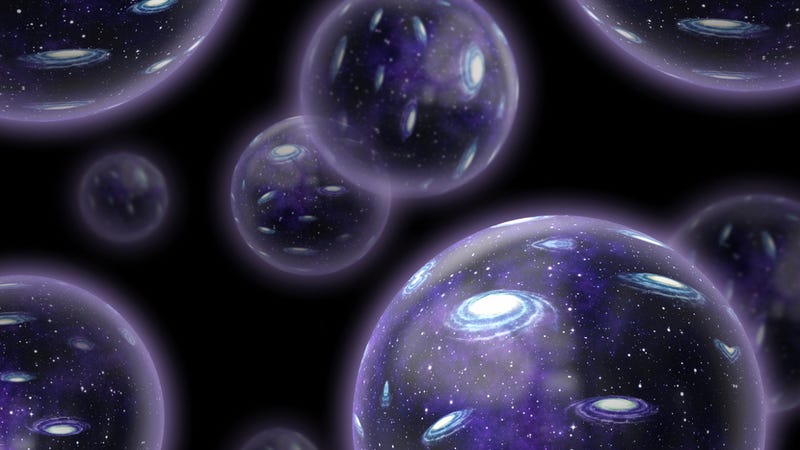 The Many Worlds Interpretation of quantum physics has been around for nearly 60 years. It's a highly controversial idea which suggests that our world — and everything in it — is constantly splitting into alternative timelines. If it's correct, here's what your true existence might actually be like.
Over a hundred years ago, the discovery of quantum physics ruined the party. Our comfortable, clockwork conception of universe was thrown into disarray with the realization that, at the micro-scale, there's some crazy funky stuff going on.
Thanks to quantum mechanics, we now know that matter takes on the properties of both particles and waves. What's more, thanks to Werner Heisenberg and Erwin Schrödinger, we can never be certain about a particle's momentum and position, nor can we be certain about an object's state when it's not being observed. In other words, the universe — at least at a certain scale — appears to be completely fuzzy and nebulous. Possibly even random.