While each of these maps is incredibly striking, it isn't always easy to recognize the places within them as spots on our Earth. Some of them look straight out a J.R.R. Tolkien novel, while others are more fanciful takes on familiar countries.http://io9.com/a-collection-o...
The World Map from the Saint-Sever Beatus, an apocalypse manuscript from the mid-11th century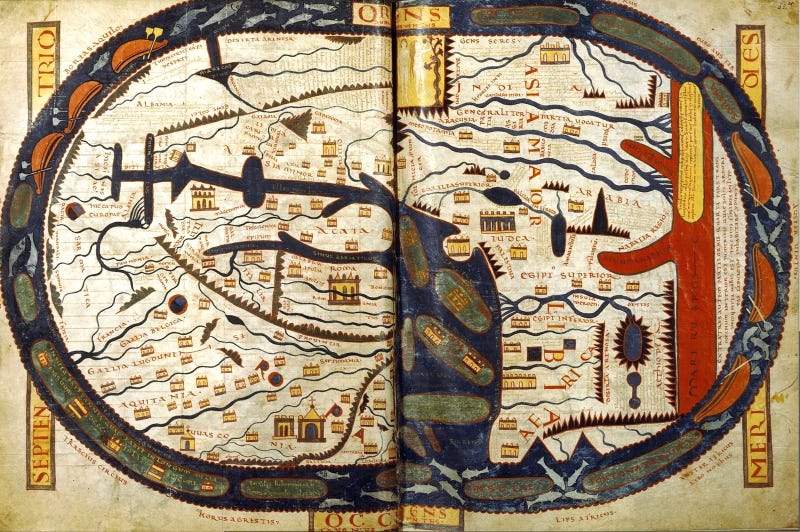 (via Dictionnaires et Encyclopédies sur 'Academic')
The San Andrés del Arroyo Beatus map, made around 1248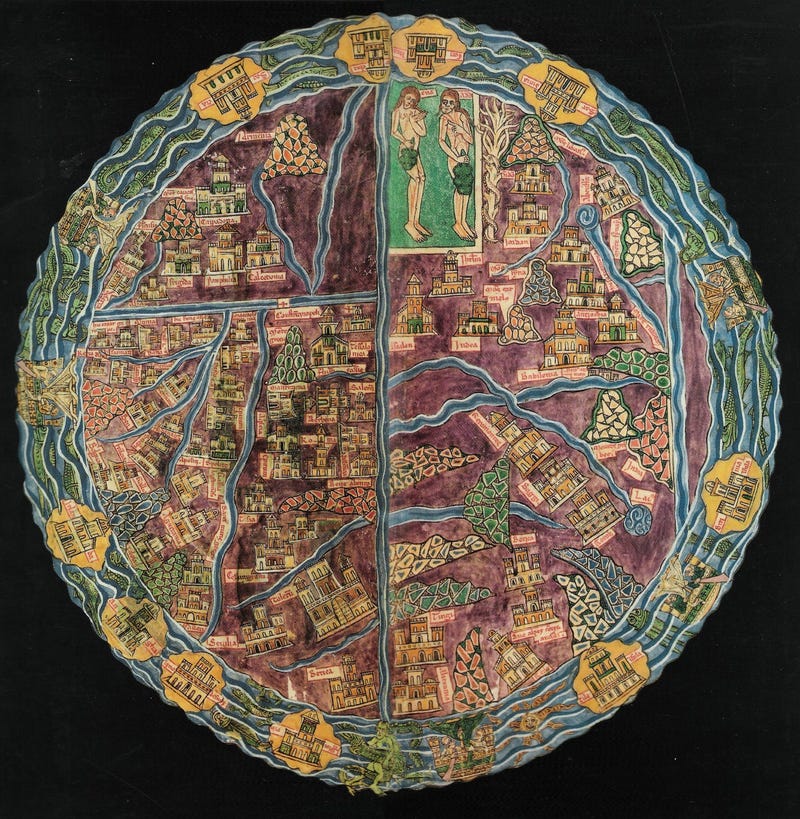 (via Cartographic Images)
Europe as a Queen, printed by Sebastian Munster in Basel, 1570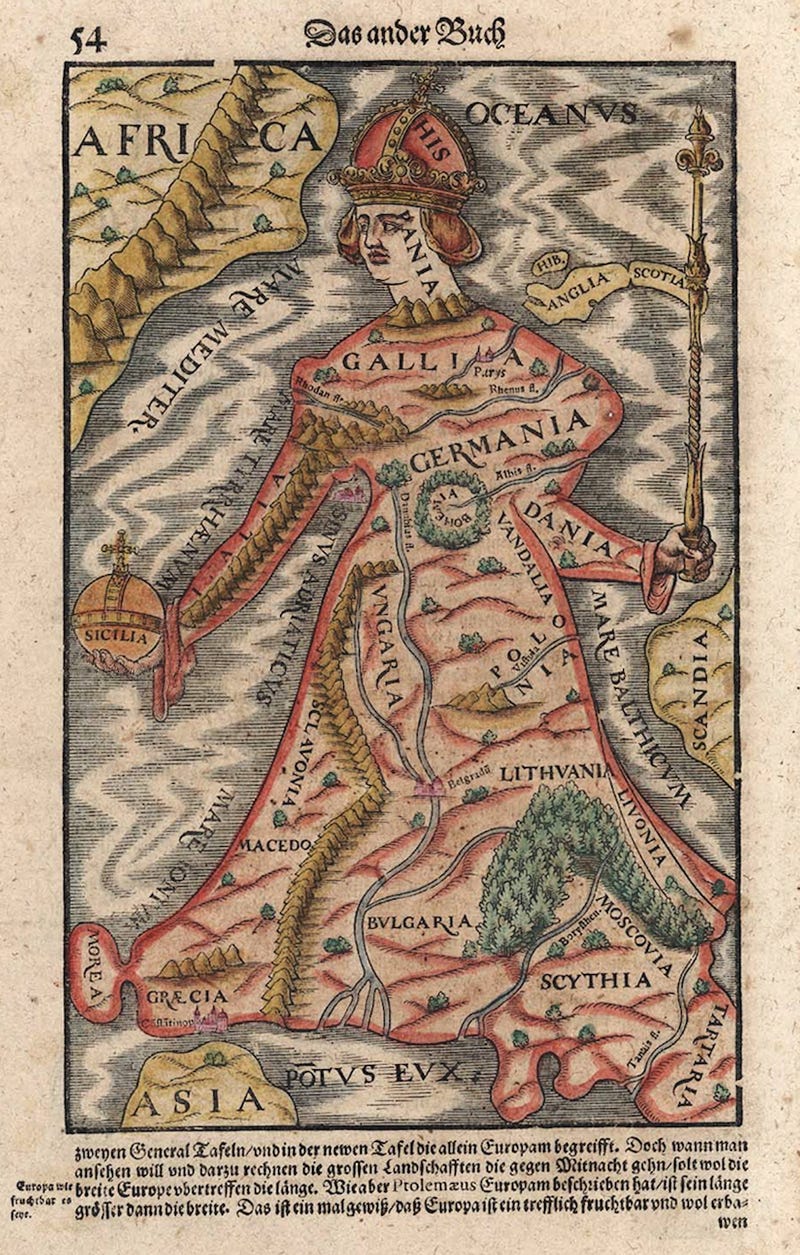 (via Wikimedia Commons)
The entire world in the shape of a clover leaf, with Jerusalem at the center, a stylized world map by Heinrich Bünting, first printed in 1581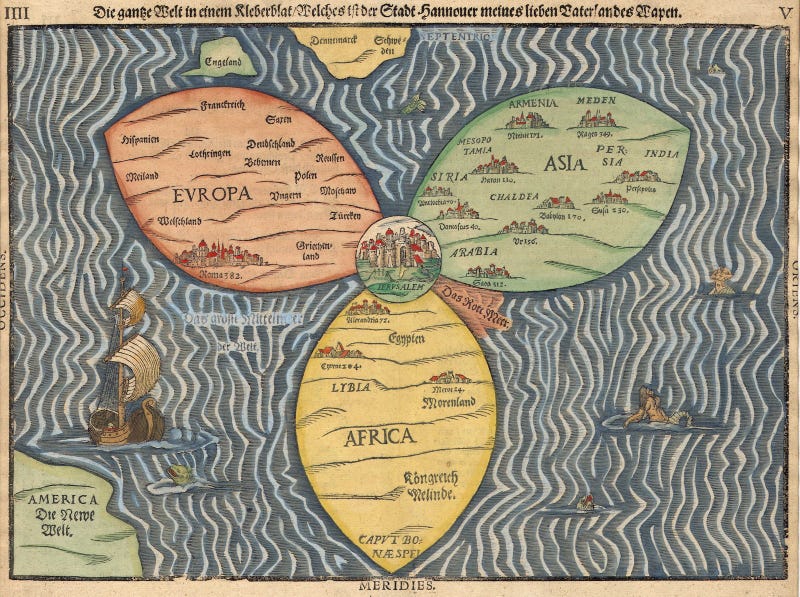 (via Wikimedia Commons)
Leo Belgicus, by Pieter van der Keere, in1617, originally designed by Michael Aitzinger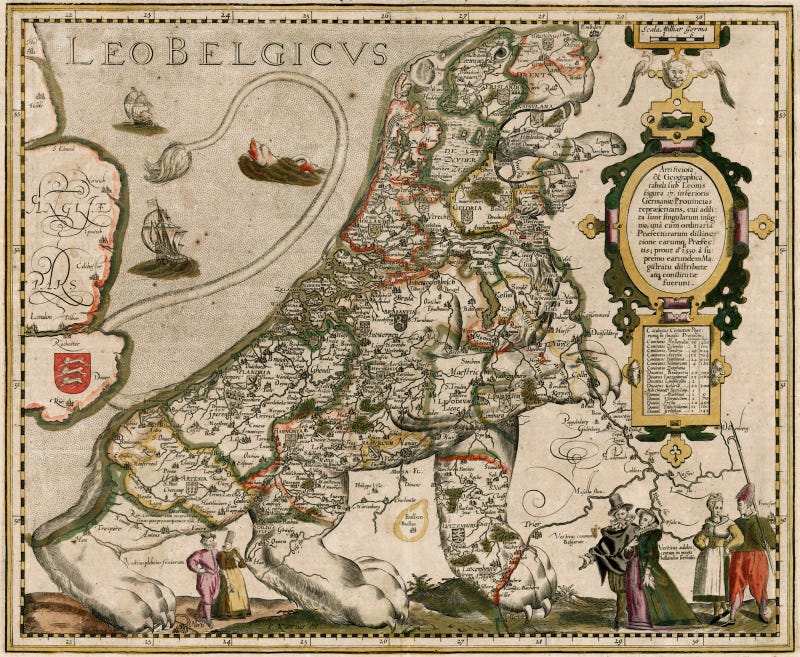 (via Wikimedia Commons)
Bohemia as a rose, first drawn up by Christoph Vetter, early 17th century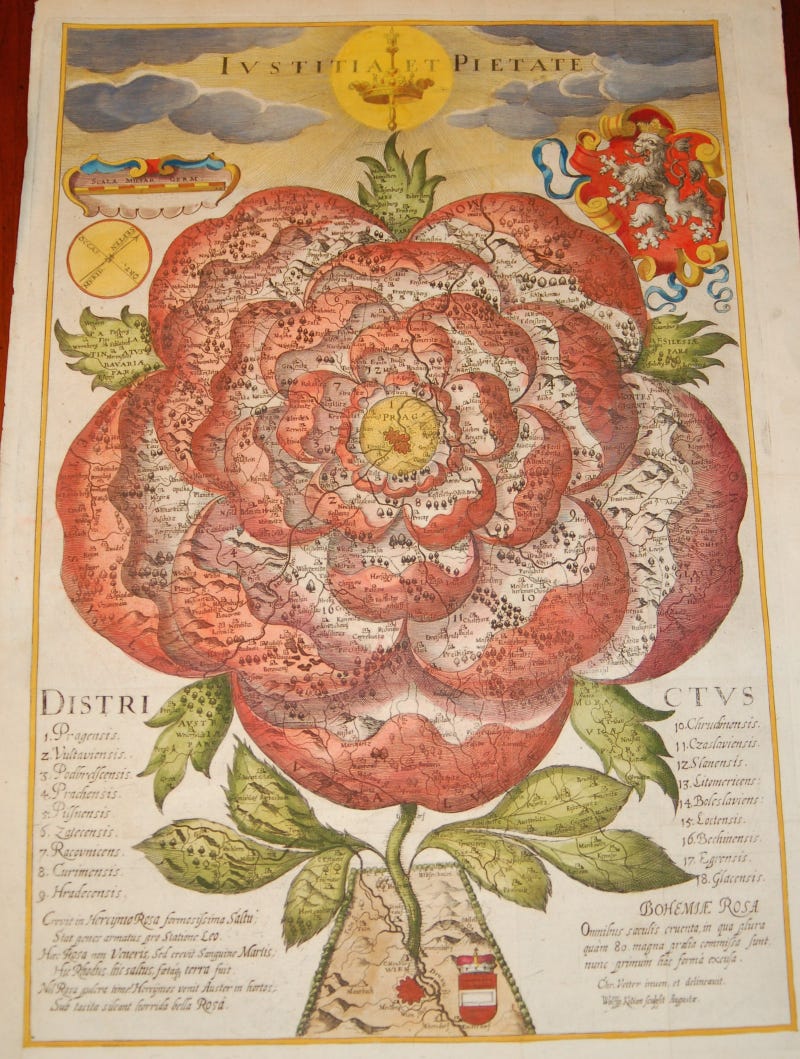 (via BigThink)
A leather glove painted with a map of London landmarks, designed to help ladies during the Great Exhibition held in Hyde Park, 1851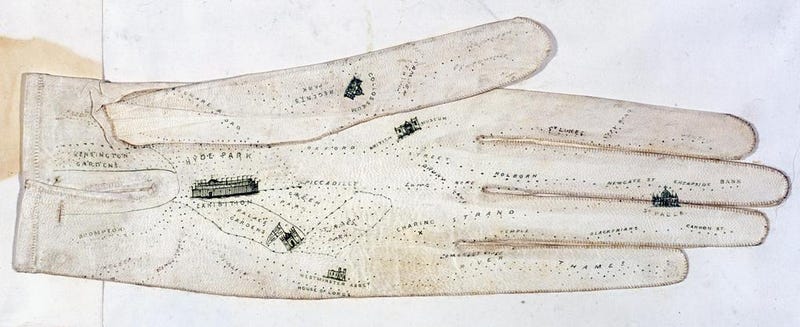 (via The National Archives)
The dream of a honeycomb-shaped ideal London, by John Leighton, 1865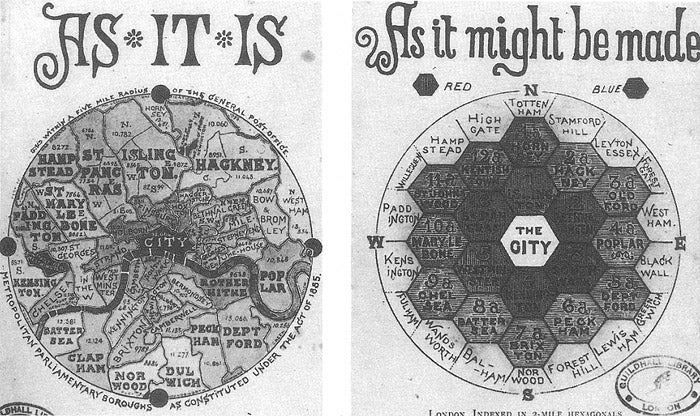 http://io9.com/5388317/how-th...
Pictorial maps of European countries by William Harvey, 1868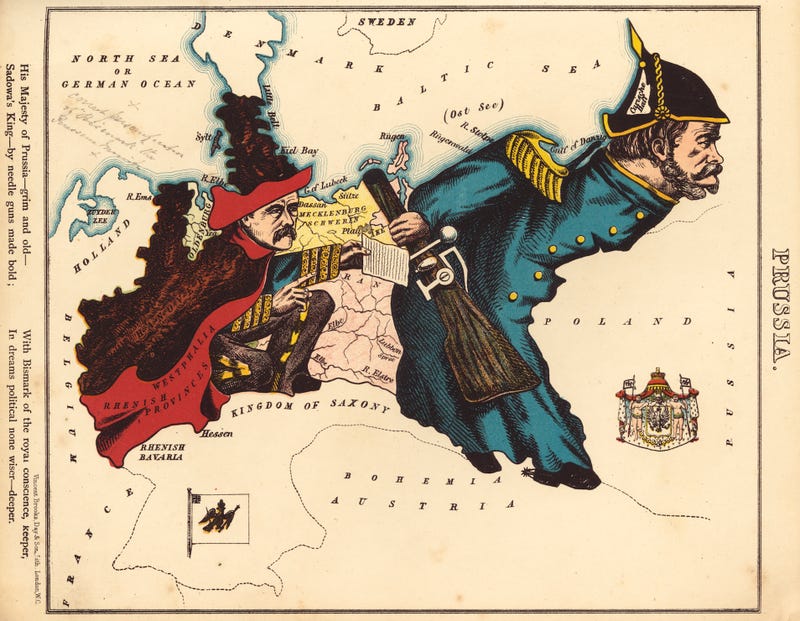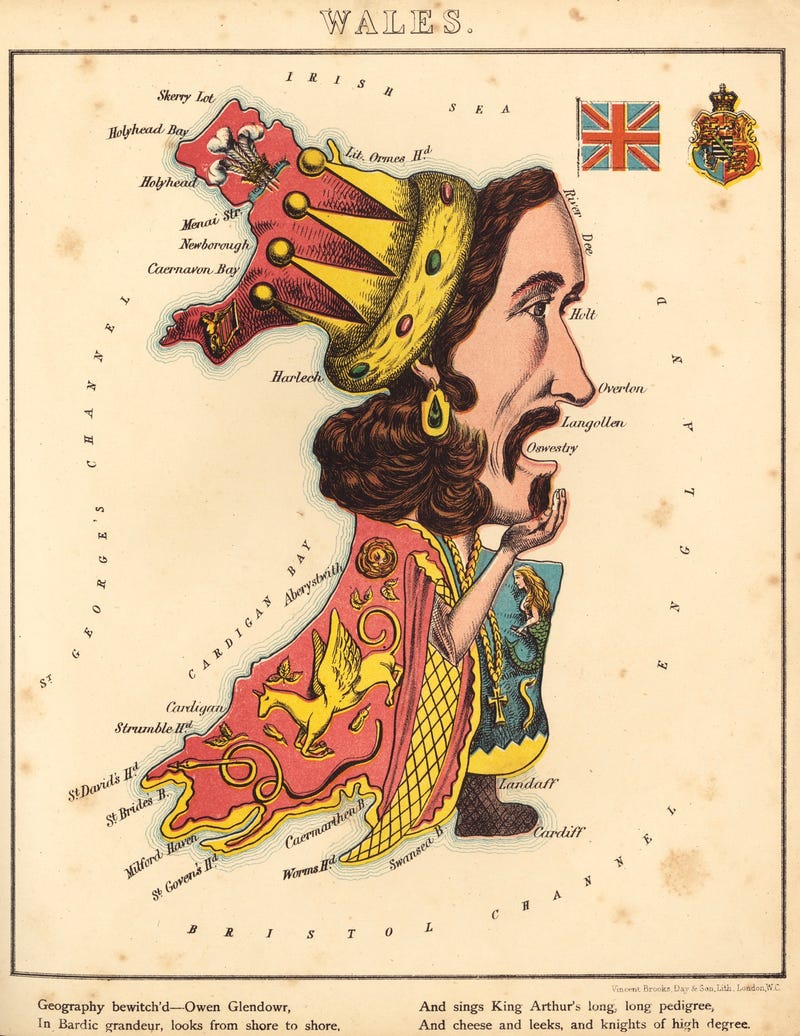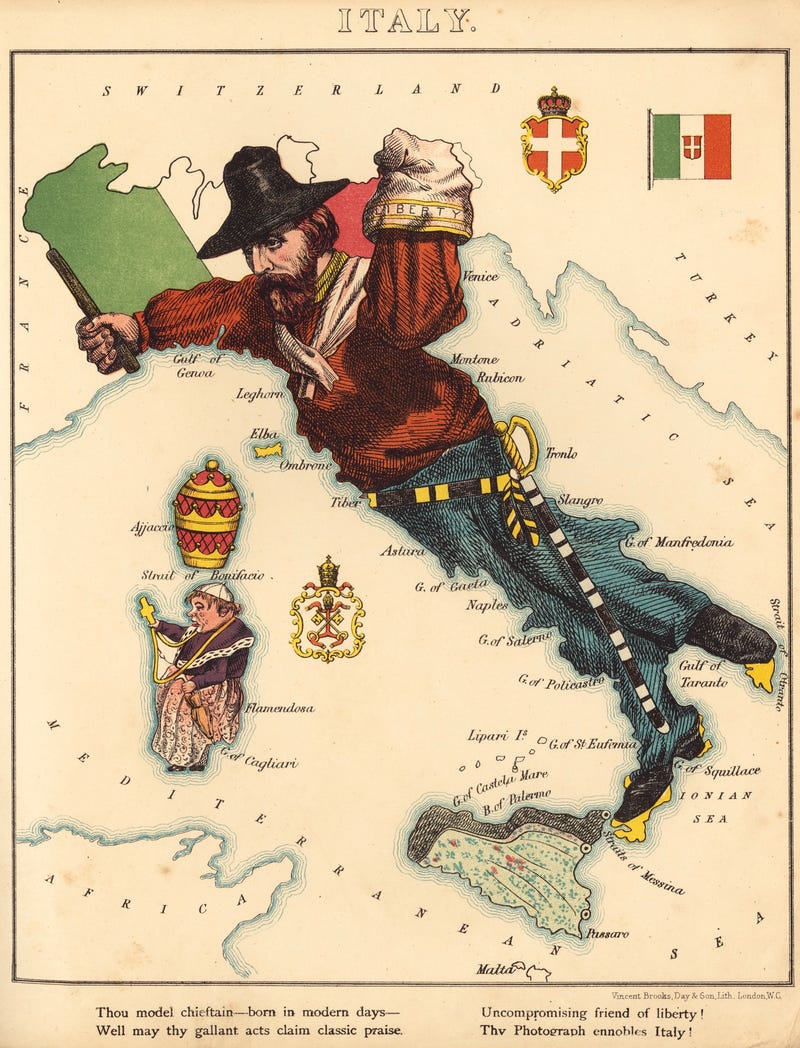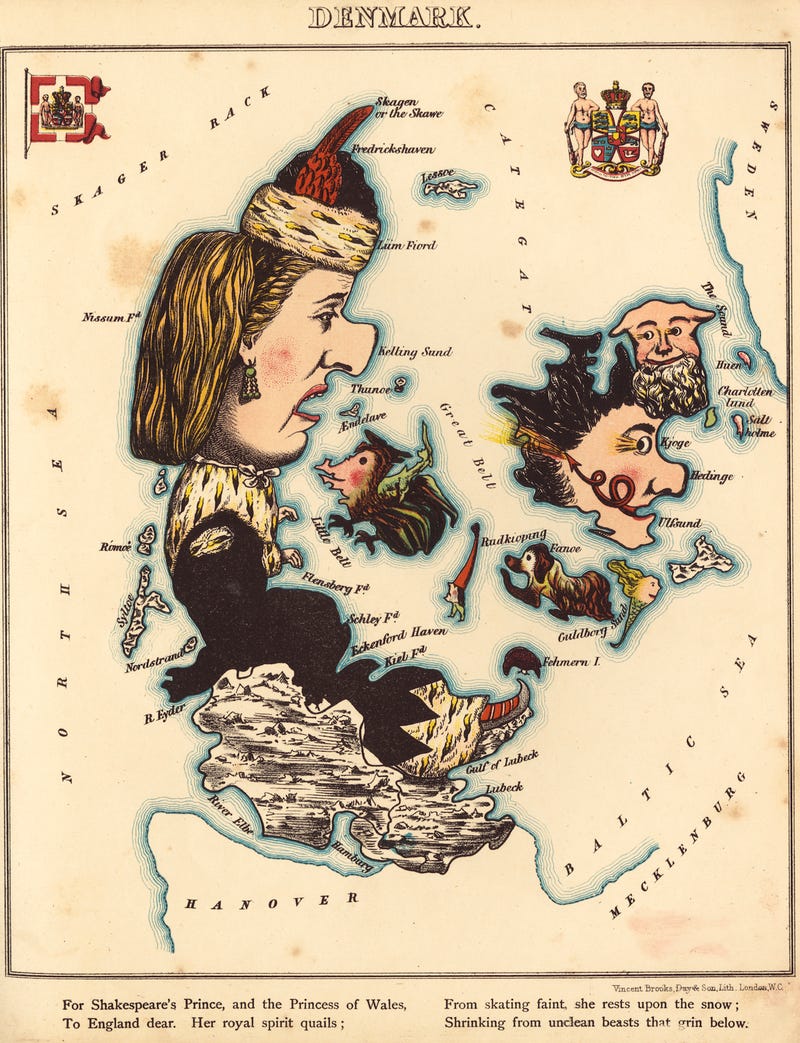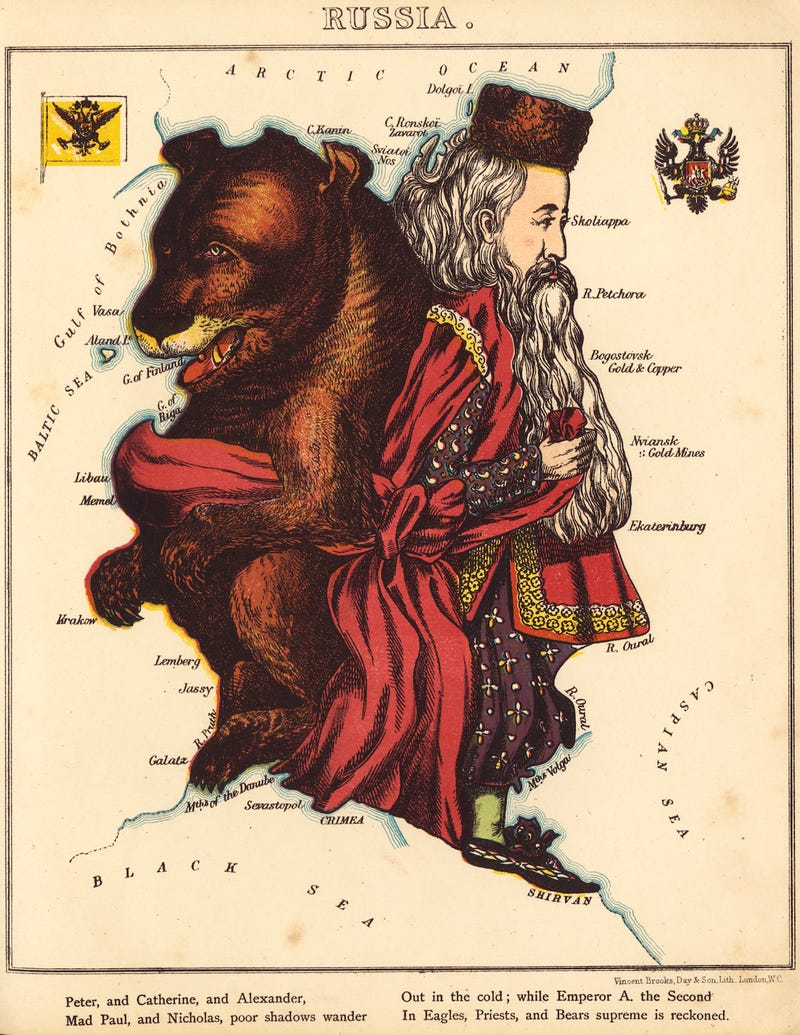 (via BPL)
The Porcineograph, a map of the United States in the shape of a pig surrounded by pigs representing the different states, with notations of state foods, c. 1876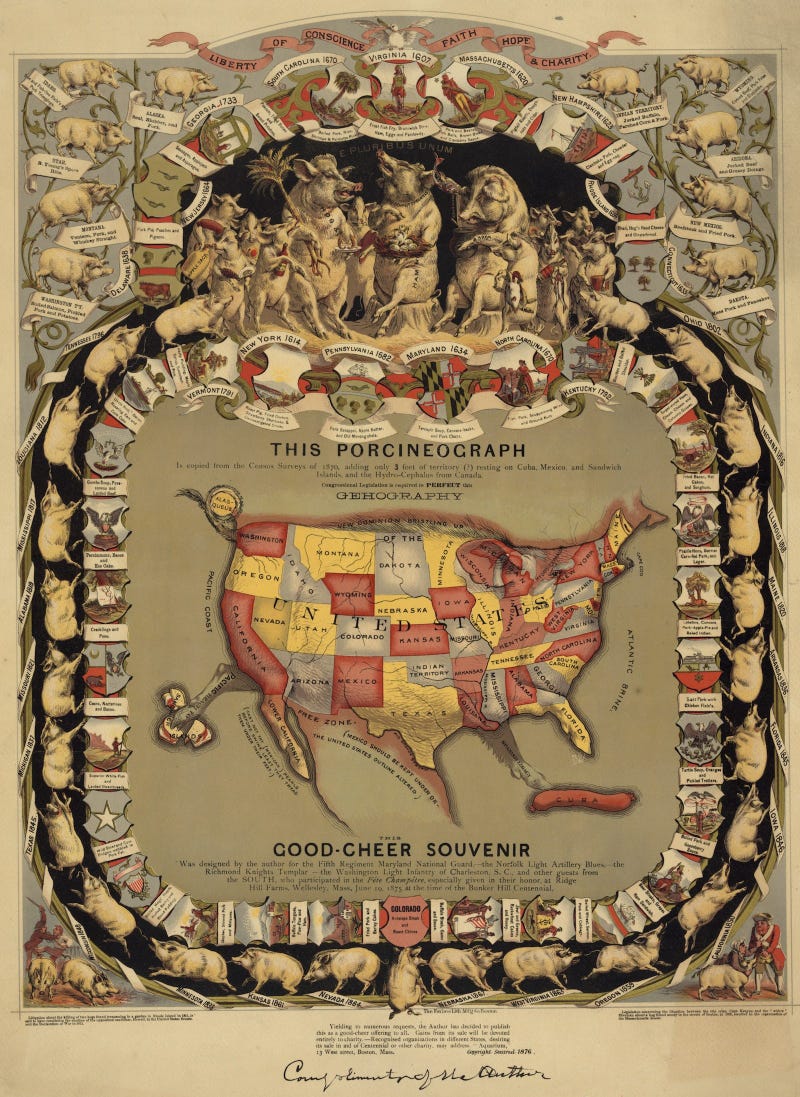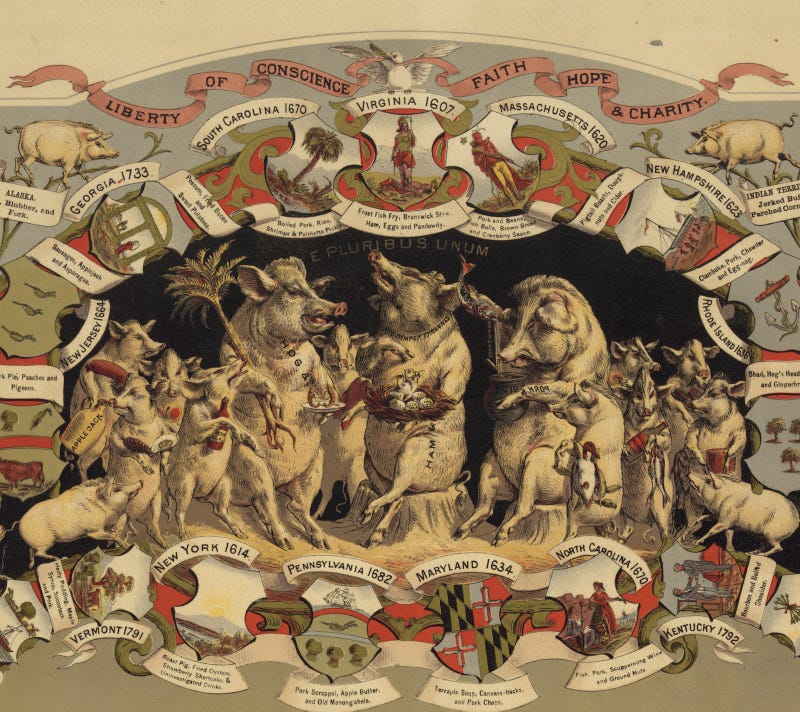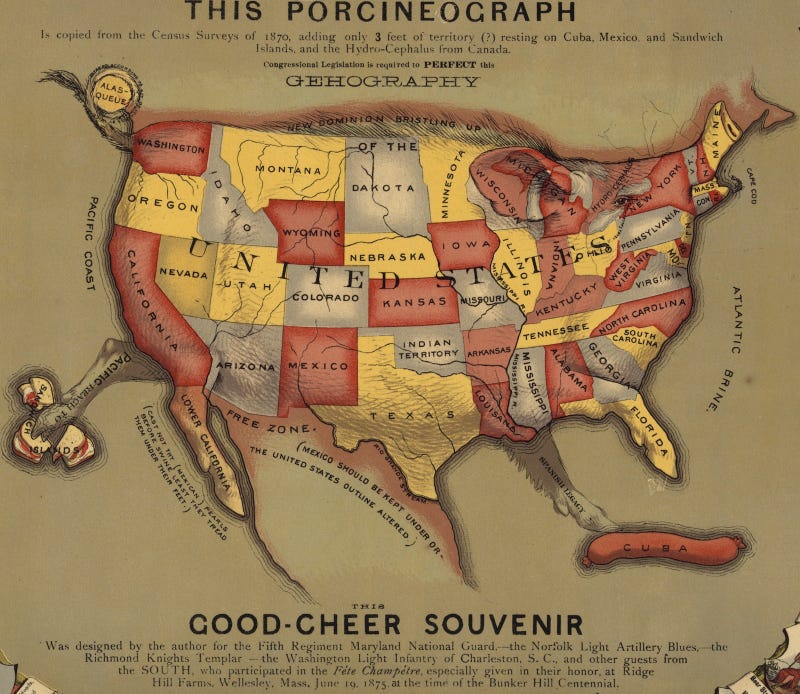 (via Library of Congress)
Flat Earth map, drawn by Orlando Ferguson, 1893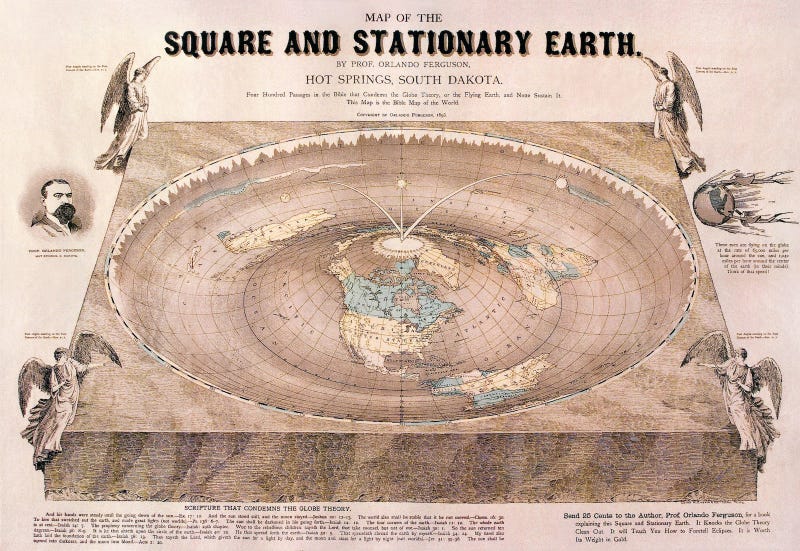 (via Wikimedia Commons)
Angling in troubled waters, by Frederick W. Rose, 1899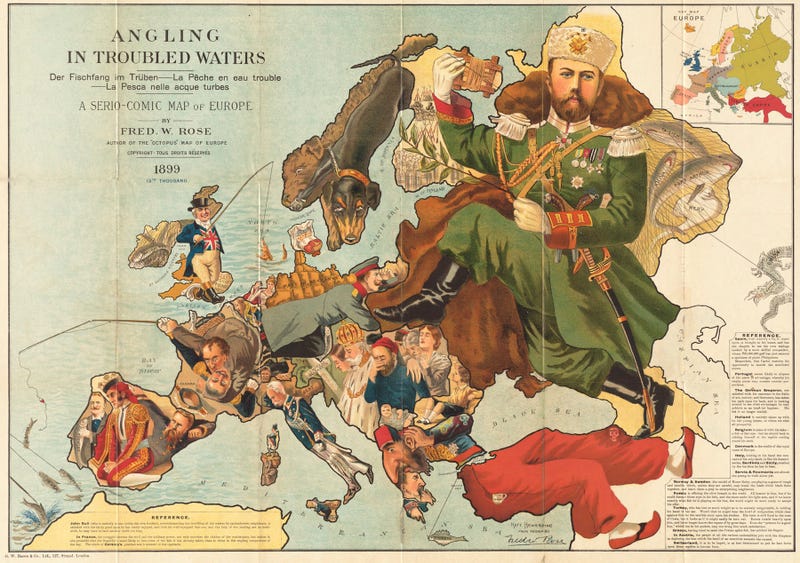 (via BPL)
Map Showing the Course of the Truelove River, 1904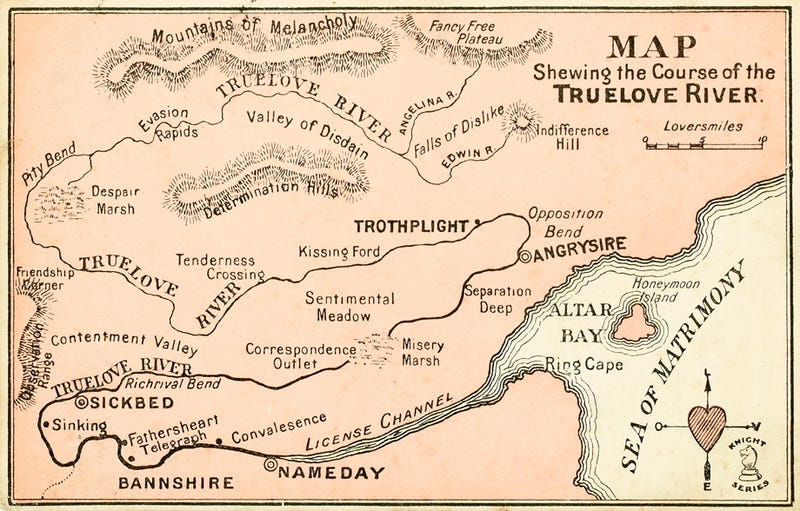 (via Retronaut)
A hand map of Santa Cruz, designed by Polly Hill, published in 1912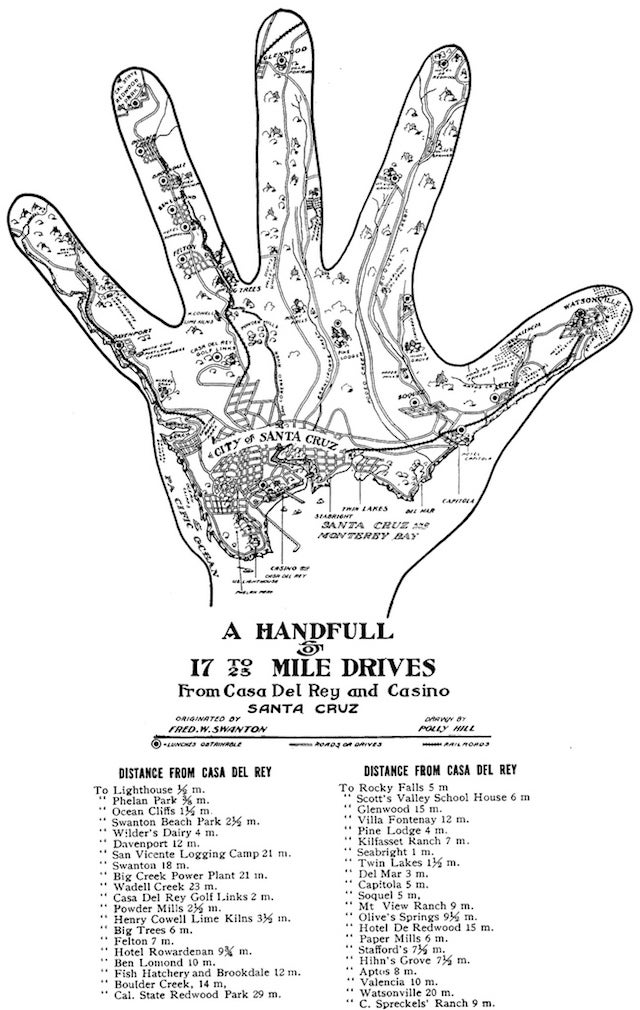 (via Strange Maps)
Handy Map of San Francisco Bay, found in a 1938 Cartoon Guide to California by Reg Manning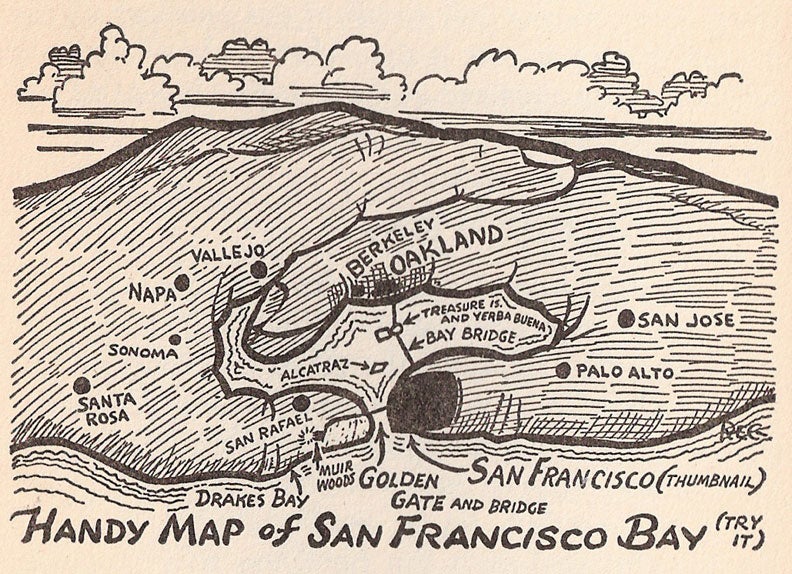 (via Strange Maps)