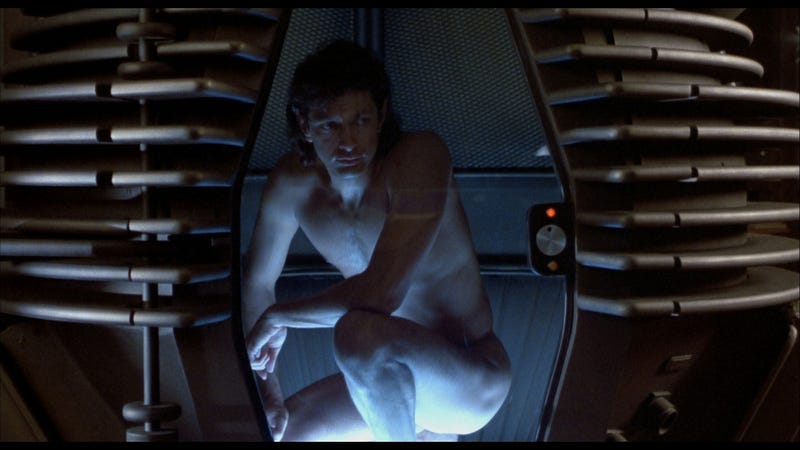 Physics students from the University of Leicester have calculated the time and energy required to beam a complete person from the Earth's surface to a location in space. Their results were discouraging, to say the least.
Teleportation, or beaming, has long been a staple of science fiction. As anyone who's seen Star Trek or The Fly knows, teleportation describes a hypothetical mode of near-instantaneous transportation in which matter is dematerialized at one place and reconsructed at another. The particular scheme that's often employed in scifi is what's called "destructive copying," meaning that a source person is scanned and copied down to the molecular level and then reconstituted at a secondary location.
Neverminding the fact that this sort of teleportation strategy would serve as a veritable suicide machine (the source person would be destroyed during the copying procedure, as evidenced in the TNG episode, "Second Chances" when an 'extra' Riker was accidently created), the energy and bandwidth required to pull off such a feat would be astronomical. What's more, due to the sensitivity of the transfer, the potential for catastrophic accidents would be significant.