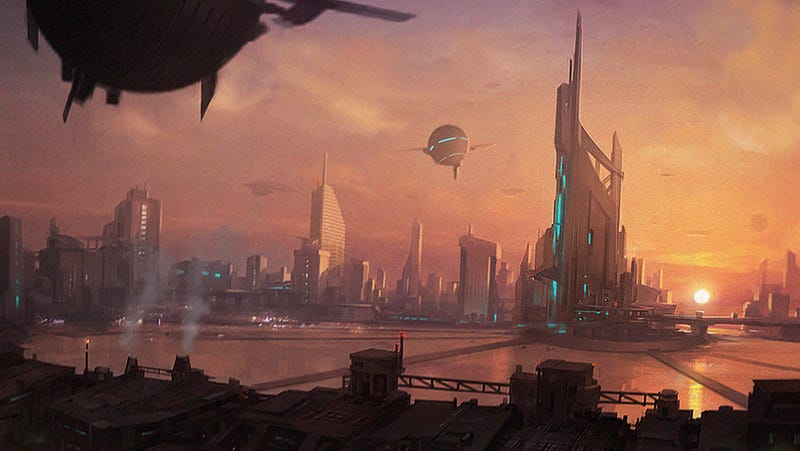 We have yet to discover any signs of an extraterrestrial civilization — a prospect that could quite literally change overnight. Should that happen, our sense of ourselves and our place in the cosmos would forever be shaken. It could even change the course of human history. Or would it?
Top image: Josh Kao; more about this artist here.
Last week, SETI's Seth Shostak made the claim that we'll detect an alien civilization by 2040. Personally, I don't believe this will happen (for reasons I can elucidate in a future post — but the Fermi Paradox is definitely a factor, as is the problem of receiving coherent radio signals across stellar distances). But it got me wondering: What, if anything, would change in the trajectory of a civilization's development if it had definitive proof that intelligent extraterrestrials (ETIs) were real?
Finding a World Much Like Our Own
As I thought about this, I assumed a scenario with three basic elements.
First, that humanity would make this historic discovery within the next several years or so. Second, that we wouldn't actually make contact with the other civilization (just the receipt, say, of a radio transmission — something like a Lucy Signal that would cue us to their existence). And third, that the ETI in question would be at roughly the same level of technological development as our own (so they're not too much more advanced than we are; that said, if the signal came from an extreme distance, like hundreds or thousands of light-years away, these aliens would probably have advanced appreciably by now. Or they could be gone altogether, the victims of a self-inflicted disaster).