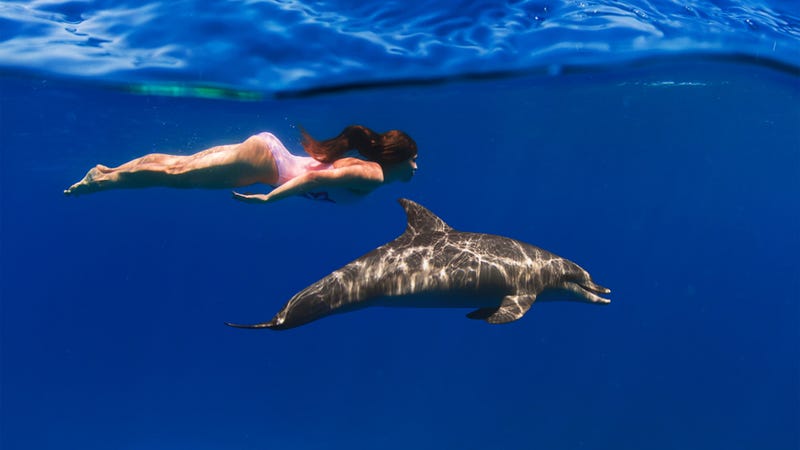 Obviously dolphins are far better swimmers than humans. They would totally hand us our asses in a race. But just how lopsided would the contest be? A recent experiment shows it's not even close — and dolphins are even stronger in the water than we thought.
The reason for the experiment dates back to 1930. While cruising on a ship in the Indian Ocean, E. F. Thompson observed a dolphin dart past the vessel in seven seconds. This observation led James Gray to devise a paradox that now bears his name, Gray's paradox. He estimated that the power required to propel dolphins through the water would have to be 20 knots (10.3 m s-1, or 23 mph, or 37 km/hr). Which is all sorts of extreme because Gray thought that dolphins did not have enough muscle to pull off the feat. Instead, he figured that the marine animals must use a trick of hydrodynamics to sustain such speeds.
Indeed, dolphins are remarkably well-adapted to the water. Their shape is almost an archetypal form, one also utilized by the now-extinct Ichthyosaur (an excellent example of convergent evolution). And the special contour of their skin makes them incredibly smooth in the water.