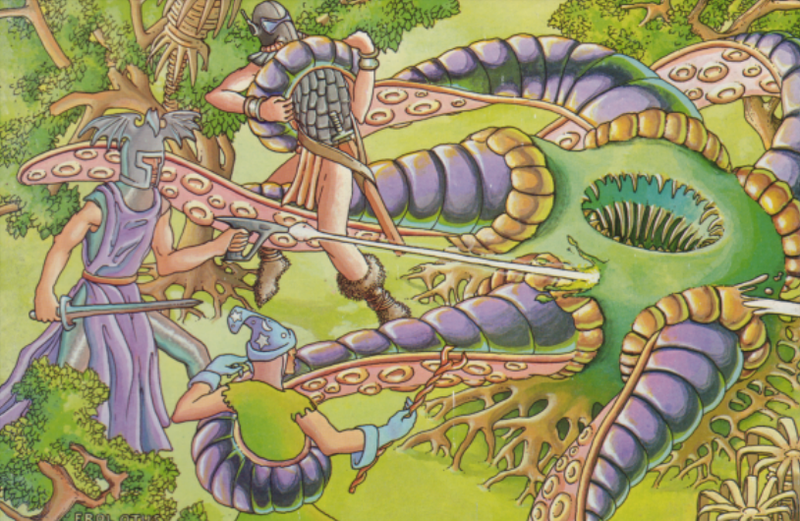 Thirty years ago, a war raged between the dorks who played Dungeons & Dragons, and the conservative parent groups who believed that gaming was debauched at best and Satanic at worst. Lives were ruined. People died. And now that war is over. I still can't believe we won.
Illustration from Expedition to the Barrier Peaks
When I was in sixth grade, D&D was pretty much the only fun thing to do at lunch. My friends and I would hide away in a little-used corridor leading to the backdoor of a classroom, far from the jerkoffs playing tetherball or freaking out on the parallel bars or whatever the hell people did who weren't on an important quest. I was always a half-elf thief with 18 charisma, because I was eleven years old and that made perfect sense. We made our way through all the weirdest, most absurdly difficult dungeon modules available — like the one where you go inside a crashed spaceship and meet Cthulhu bunnies, or another featuring thousands of levels of hell and psionic battles with spider demons.