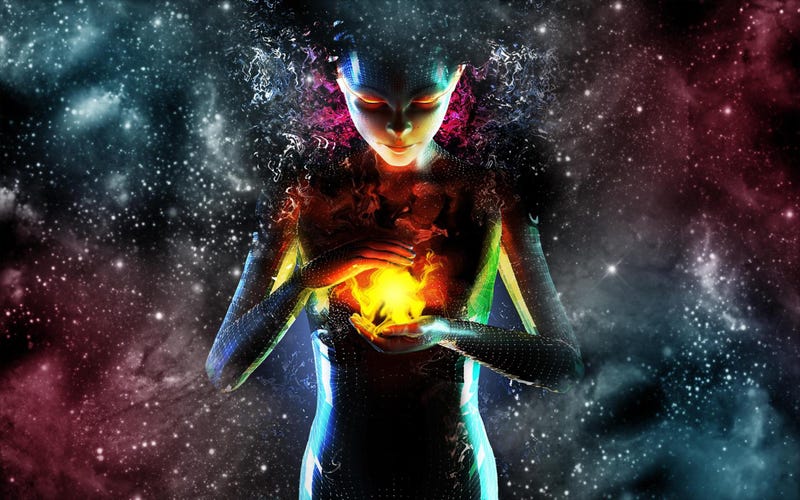 I've heard it said that one of the important functions of science fiction is to comment on the implications of new technology and what it might do to society. But sometimes you run up against a science fictional technology that has really obviously staggering implications — and yet the work doesn't seem to acknowledge that.
For me, the example that first comes to mind is Star Trek's transporters. As long as the transporters work by ScienceMagic(TM) all is more or less well, but begin to explain or explore and you're suddenly faced with some weird problems involving identity. During the original series, one episode glanced at the can of transporter worms. But Next Generation had bigger problems. The replicators were based on transporter technology—that's the can opener, isn't it. If the replicator can take a load of random stuff and turn it into a steady supply of tea, earl grey, hot, what's to stop the transporter from turning out an endless stream of identical Rikers? And at that point, what would it mean, if anything, to be someone?*
It doesn't really take the replicator to make that question askable, though. Identity is kind of weird to begin with. It's just that most of the time we don't think much about it. Because obviously I am me, right? And my body is me, and your body is you. Anything not my body isn't me. Except when you look, you find it's not so simple. Your brain can be convinced a missing body part is still there. It treats tools you use frequently as part of your body. Some people are convinced that particular body parts aren't really theirs.
There are cases where a person's left hand insists on doing something that person insists they don't want and never willed it to do. And while, for instance, most of us feel that we're located in our bodies, some people have the persistent feeling that their selves are located somewhere outside their bodies. Or even that their self doesn't really exist. Honestly, reading too much of this sort of thing can give you the heebie-jeebies.**
Or it gives me the heebie-jeebies, anyway, and so of course it turned out I had to read up some on the topic for my novel Ancillary Justice. The narrator of Ancillary Justice is the warship Justice of Toren, an artificial intelligence with thousands of human bodies slaved to it, the ancillaries of the title. Justice of Toren's ancillaries are essentially parts of its body, its hands and feet and eyes and ears. And it became clear, as I pondered the idea of the story, that Justice of Toren really did need to be the narrator. I was going to have to portray, from the inside, a character that had multiple human bodies and brains making up part of its body.