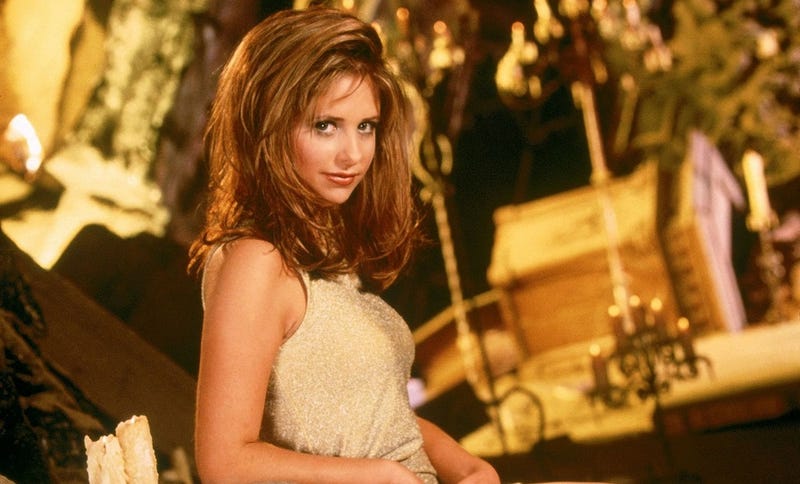 We've all seen it a million times before: The TV show that limps out of the gate, and can't quite find its footing for an entire year. Or two. And then... something clicks, and the show picks up. See: Supernatural, Angel, Buffy, TNG and DS9. But how can you tell if a show's shitty first season is just the prologue to greatness?
This is a question that obviously applies to at least a couple of shows right now, whose debut seasons were less than wonderful. And really, this question boils down to a couple of things: 1) Does this show still have potential for greatness, in its characters or its mythos? 2) Are there any glimmerings of signs that the show is groping its way towards fulfilling that potential, at all? And I guess, also: 3) Is there any scope for the show to reinvent itself, with a brand new storyline or a shaken up cast?
Nobody ever sets out to make a mediocre TV show. And given how hard it is to get a TV show greenlit these days, you have to believe that for every show that makes it to the air, there was someone who had a deep and abiding belief that there was something here. Somebody had to see the potential for greatness in this show.
Also, any show could suddenly achieve excellence, after years of moderate to extreme suckitude. You could get a brand new creative team, or a revamp that's almost like a whole new premise, and suddenly? Watchability! Anything can happen.
But if you've just watched a whole season of bleh, and you want to try and decide whether to give a show one more chance when its second season debuts, what do you look for?
1) Potential for Greatness
First of all, is there any chemistry here? Like, do any of the cast have chemistry with each other? Is there one relationship that actually seems to be cooking, in the midst of the kludge factor? You can't manufacture chemistry out of nothing. And conversely, even one pair or set of characters who seem to have sparks, due to writing or acting or both, can be enough to turn things around.
And then you have to ask, is this show just treading water? That can actually be a good sign — sometimes it seems like a show that's just swimming in place might have an easier time than one that's actively backstroking in the wrong direction. If it feels like the show is just having the same boring episode over and over, that could actually indicate some extra potential just bubbling under the surface.
Also, is the show living up to its premise? If it's a show about time travel and dinosaurs, is it actually giving you time travel and dinosaurs? Or is it getting stuck in the weeds? If it's about alien invasion, are the aliens actually invading shit? Can you see any hope that it's going to start treating its premise seriously?
Does the mythos have a core to it? Like, Fringe's mythos was always about Walter Bishop's past mistakes, even when the show seemed stuck in a procedural "case of the week" format for its first year. If there's something in the show's mythos that actually seems to have a point, or a real central idea, then you can at least hope that the show will zero in on that in later years. (But this isn't the same as the show's premise — having a cool premise is definitely not enough.)
And also, was the pilot somewhat entertaining? A show that fails to live up to a fun pilot is maybe in a better position than one that's trying to build on a pilot that fell flat. A good pilot asks questions that you're actually interested in the answers to, and lays out some ideas that can fuel years of stories. If the pilot didn't suck, you can always hope the creators go back and rewatch it over the break.