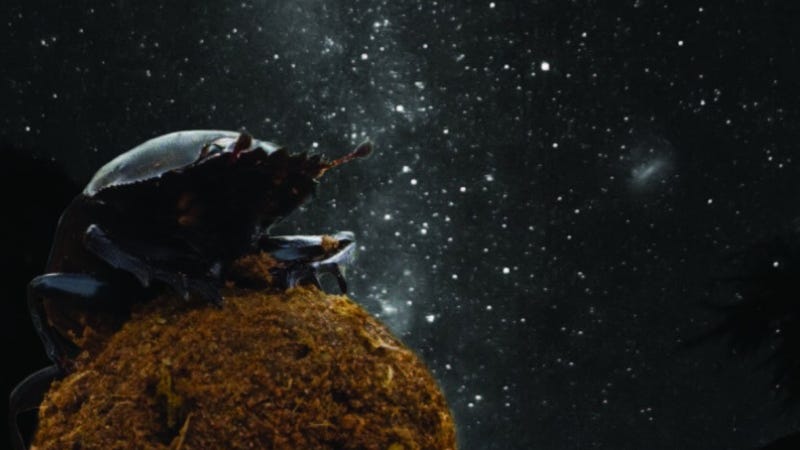 Last night, scientists from around the world traveled (at their own expense!) to Harvard's iconic Sanders Theatre for the "23rd First Annual" Ig Nobel Awards – a ceremony created to recognize those achievements that first make people laugh, and then make them think.
Above: A dung beetle navigates via the Milky Way – image based on research awarded the joint prize in biology and astronomy
This year's ceremony was one of the best in years. As usual, there were actual Nobel laureates in attendance, handing out awards; a scientific theme that mandated the audience hoot and holler whenever it was mentioned (this year's theme/word: "force"); and an opera in four parts. This year's opera: The Blonsky Device, a tribute to George and Charlotte Blonsky, who, in the early '60s, invented a machine for "facilitating the birth of a child by centrifugal force." (U.S. patent No. 3216423A, pictured at left. The Blonskys were awarded the 1999 Ig Nobel Prize in the field of Managed Health Care.) But what really stood out about this year's awards were the researchers. Not their research, mind you – which, by the very nature of the awards ceremony, is always entertaining – but the researchers themselves.