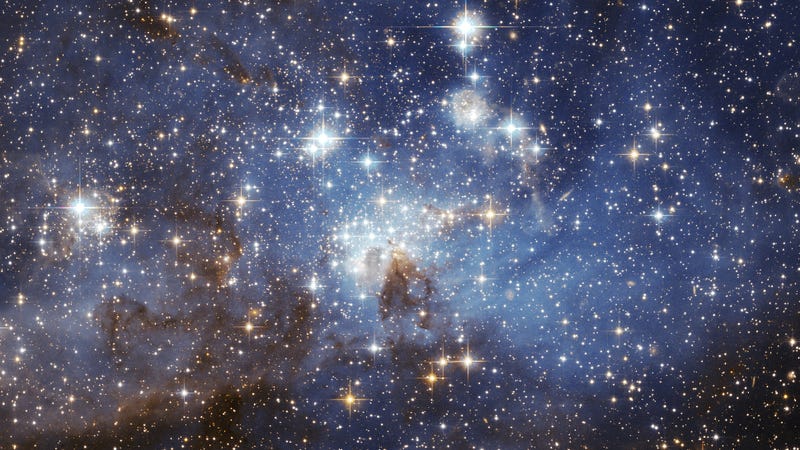 We humans are a smart bunch, but we really suck when it comes to understanding and handling excessively large numbers. Here's why we're so bad at it — and what you can do to make sense of concepts and figures that are unreasonably huge.
To learn more about grasping and processing large numbers, I spoke to mathematician Spencer Greenberg, co-founder of the A.I. powered hedge fund Rebellion Research, and founder of ClearerThinking.org, an online project offering free, interactive training programs that help people enhance their decision making skills.
A Cognitive Limitation
It shouldn't be too surprising that humans have great difficulty with large numbers. While living and evolving in a so-called state-of-nature, our paleolithic ancestors had no need (i.e. no environmental pressures) to develop such a capacity. Back then, and prior to the advent of a formal numbering system, early humans only really needed to get a basic sense of small batches of quantities, like the number of people in the clan, or how many animals might occupy a certain area.
These days, however, we're surrounded by large numbers. Like, stupid large numbers. We're told that there are 7-billion humans on Earth, that there are 300-billion stars in the Milky Way, and that there may be upwards of 70-sextillion stars in the Universe (that's 1021, or a 1 with 21 zeros behind it). Good luck trying to wrap your head around what such a quantity actually means or signifies.
Related: Why We Should Switch to a Base-12 Counting System | Does Infinity Really Exist?