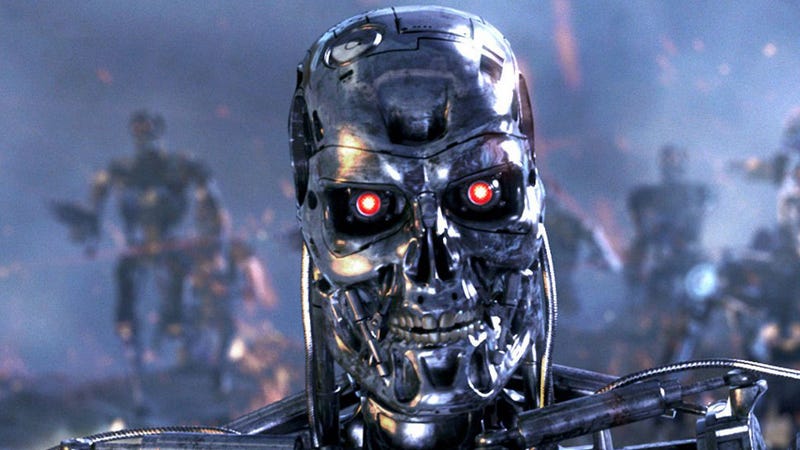 A provocative new paper is proposing that complex intelligent behavior may emerge from a fundamentally simple physical process. The theory offers novel prescriptions for how to build an AI — but it also explains how a world-dominating superintelligence might come about. We spoke to the lead author to learn more.
In the paper, which now appears in Physical Review Letters, Harvard physicist and computer scientist Dr. Alex Wissner-Gross posits a Maximum Causal Entropy Production Principle — a conjecture that intelligent behavior in general spontaneously emerges from an agent's effort to ensure its freedom of action in the future. According to this theory, intelligent systems move towards those configurations which maximize their ability to respond and adapt to future changes.
Causal Entropic Forces
It's an idea that was partially inspired by Raphael Bousso's Causal Entropic Principle, which suggests that universes which produce a lot of entropy over the course of their lifetimes (i.e., a gradual decline into disorder) tend to have properties, such as the cosmological constant, that are more compatible with the existence of intelligent life as we know it.
"I found Bousso's results, among others, very suggestive since they hinted that perhaps there was some deeper, more fundamental, relationship between entropy production and intelligence," Wissner-Gross told io9.
The reason that entropy production over the lifetime of the universe seems to correlate with intelligence, he says, may be because intelligence actually emerges directly from a form of entropy production over shorter time spans.
"So the big picture — and the connection with the Anthropic Principle — is that the universe may actually be hinting to us as to how to build intelligences by telling us through the tunings of various cosmological parameters what the physical phenomenology of intelligence is," he says.