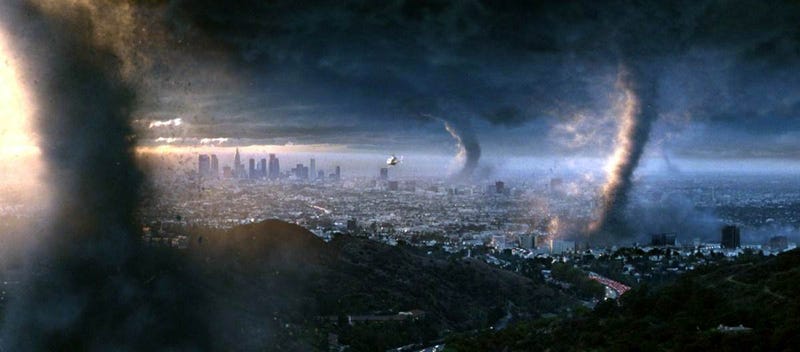 We've all seen how terrible things can get when science fiction tries to tackle environmental issues. There's The Day After Tomorrow, with its super ice-hurricanes, and The Host, starring fish monsters created by pollution. Still, there's no reason you can't have disaster porn and accurate representations of climate change at the same time. Here's how.
Timescales
The biggest error that we see time and again in environmental apocalypse stories has to do with timescales. Climate change — whether it's an ice age caused by volcanic eruptions, or a greenhouse caused by fossil fuel emissions — takes a hell of a long time to happen. The climate perturbations we're experiencing right now have been brewing for centuries, while humans burned massive amounts of fossil fuels.
And of course this isn't the first time climate change has changed the Earth. The geological history of our planet is basically a series of climate disasters, from floods and droughts to ice ages and massive volcanic outpourings of lava. 200 million years ago, the planet's two vast supercontinents were scourged by wildfires that make the ones in Australia's outback look like a birthday cake. A megavolcano in India, spewing lava that streamed for thousands of miles, rivaled the asteroid strike 65 million years ago for "worst thing to happen to the dinosaurs ever."