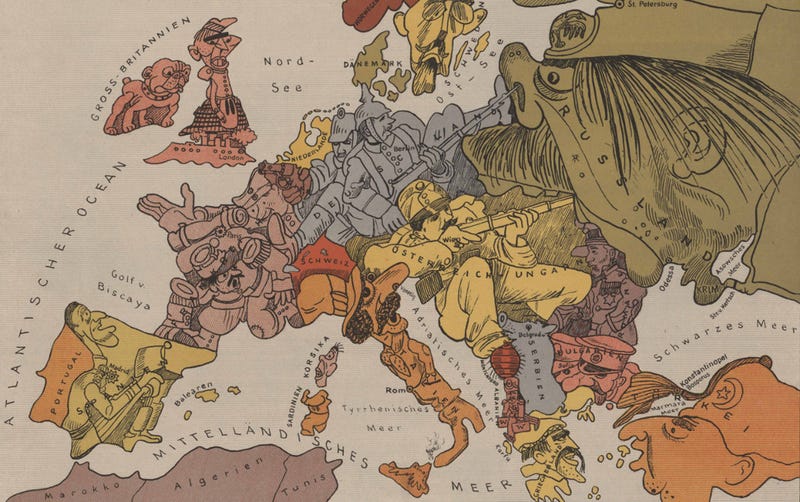 It's the 100th anniversary of the assassination of Archduke Franz Ferdinand by a Serbian terrorist — an event that escalated into unprecedented global conflict known today as World War I. Most historians say Germany led the charge into war, but seven other powers deserve a share in the blame.
Top image: A cartoon map of Europe, clearly drawn from the perspective of the Central Powers who saw themselves as being ganged-up on.
After the war, and as the Treaty of Versailles made so painfully clear, Germany and Austria-Hungary were held primarily responsible for starting the four-year conflict, one that resulted in the deaths of some 37 million people. It's an assessment that has changed very little since that time, and for good reason. But other major players were involved as well, each of them contributing to the start of the Great War — and escalating it into a global crisis — in their own way.