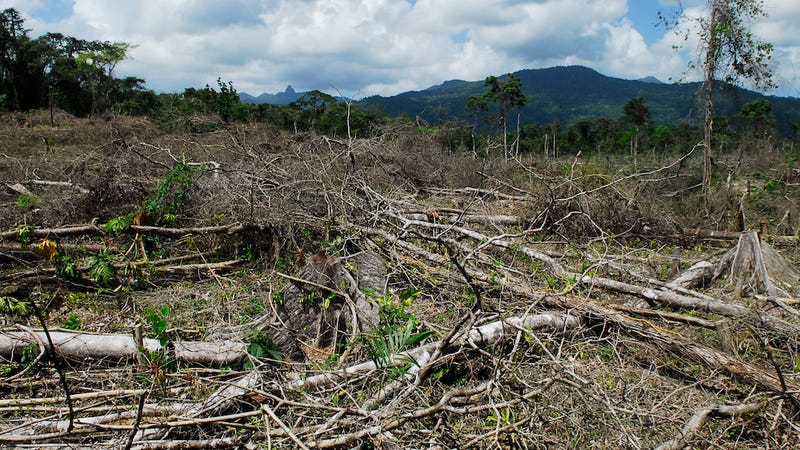 The rainforests of the world are rapidly disappearing due to a range of issues, including illegal logging and cattle ranching. Now, researchers have pinpointed another surprising factor in the destruction of the rainforests in Central America: Drug trafficking.
Kendra McSweeney is a geographer at the Ohio State University, who is trained in human environment relations. For the last 20 years, she has worked in Honduras in Central America, trying to understand how indigenous people and rural populations interact with their environment and deal with various environmental stresses. Starting in 2007, she and other long-time researchers in the region began noticing something odd.
"We started seeing a pattern of deforestation at a pace that seemed unprecedented," McSweeney told io9. "We saw large areas of 100 to 500 hectares being cleared in a short amount of time." And it wasn't as if small-time farmers were nibbling at the edges of protected areas. The scientists found large clearings within UNESCO World Heritage sites — areas with important cultural or physical significance.