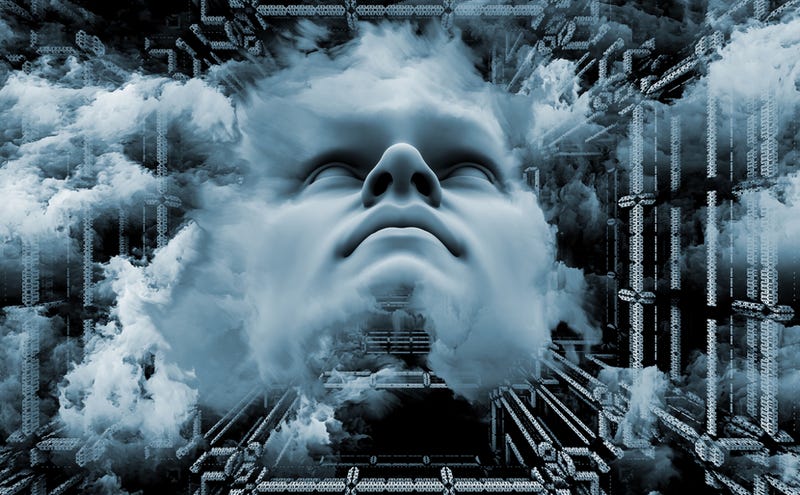 There's a saying among futurists that a human-equivalent artificial intelligence will be our last invention. After that, AIs will be capable of designing virtually anything on their own — including themselves. Here's how a recursively self-improving AI could transform itself into a superintelligent machine.
When it comes to understanding the potential for artificial intelligence, it's critical to understand that an AI might eventually be able to modify itself, and that these modifications could allow it to increase its intelligence extremely fast.
Passing a Critical Threshold
Once sophisticated enough, an AI will be able to engage in what's called "recursive self-improvement." As an AI becomes smarter and more capable, it will subsequently become better at the task of developing its internal cognitive functions. In turn, these modifications will kickstart a cascading series of improvements, each one making the AI smarter at the task of improving itself. It's an advantage that we biological humans simply don't have.
As AI theorist Eliezer Yudkowsky notes in his essay, "Artificial Intelligence as a positive and negative factor in global risk":
An artificial intelligence could rewrite its code from scratch — it could change the underlying dynamics of optimization. Such an optimization process would wrap around much more strongly than either evolution accumulating adaptations or humans accumulating knowledge. The key implication for our purposes is that AI might make a huge jump in intelligence after reaching some threshold of criticality.
When it comes to the speed of these improvements, Yudkowsky says its important to not confuse the current speed of AI research with the speed of a real AI once built. Those are two very different things. What's more, there's no reason to believe that an AI won't show a sudden huge leap in intelligence, resulting in an ensuing "intelligence explosion" (a better term for the Singularity). He draws an analogy to the expansion of the human brain and prefrontal cortex — a key threshold in intelligence that allowed us to make a profound evolutionary leap in real-world effectiveness; "we went from caves to skyscrapers in the blink of an evolutionary eye."