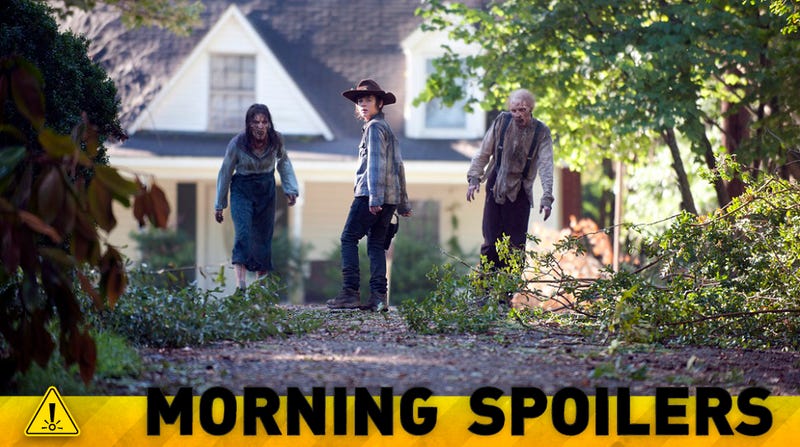 Michael Cudlitz talks about establishing Abraham's relationship with Rick in The Walking Dead. Bryan Singer explains what the Sentinels of X-Men owe Transformers and Pacific Rim. And Jada Pinkett-Smith joins Gotham. Plus, Once Upon a Time has given the Wicked Witch a name! Spoilers now!
Top image: The Walking Dead.
Star Wars
Maria Alyoshina and Nadezhda Tolokonnikova from Pussy Riot say that they have "several offers" from film projects, with Tolokonnikova saying:
We have some offers but we cannot say from whom, nothing is agreed. [The film is] like Star Wars.
The mention of Star Wars seemed like a joke, until Tolokonnikova responded to further questions about it by refusing to comment:
Sorry, we have some offers but we cannot say anything at the moment.
The mention of Star Wars has caused some to speculate that Pussy Riot could be featured in the new movie somehow — maybe as a new Cantina band? But this seems like it's super-unlikely. Then again, no casting rumor about this movie is surprising any more. [The Independent via Epoch Times]
Months ago, Alex Pettyfer was rumored to be in the running for a role, which Pettyfer's now sort-of confirming. He told The Toronto Sun that the film's been "reaching out," which Pettyfer describes as a situation where "friends of friends and acquaintances kind of gauge your interest through your manager." But it's nowhere near set: