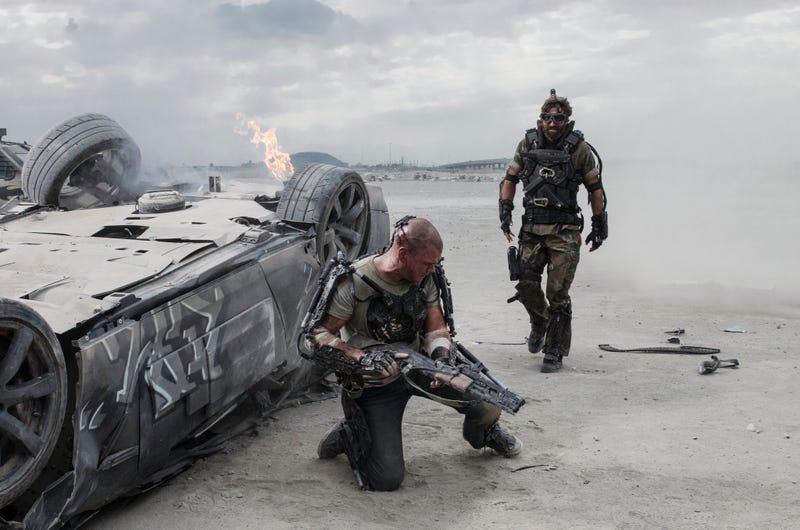 Reactions to Neill Blomkamp's first film after his sleeper hit District 9 have been mixed, to say the least. Elysium is a movie with a lot of aspirations to greatness, but it fails miserably to live up to its promise. Still, it has some incredible scenes and ideas. Here's the breakdown.
There are major spoilers for Elysium ahead.
Worldbuilding
Wrong: A lot of the criticism of Elysium focuses on its worldbuilding. The story takes place roughly 150 years in the future, in a world where the Earth is polluted and/or overpopulated and/or diseased and/or impoverished. Meanwhile, rich people have built themselves a space habitat called Elysium that's full of robot servants and magical health technology that can cure anything. Already, there are problems. Blomkamp has invoked too many dystopias at once. Earth suffers from too many ills, and the unequal distribution of resources is too seamless. Even in the most authoritarian regime (which we have no evidence that this is — it's more like anarcho-capitalist) you'd see some technologies trickling down to even the most impoverished classes. People living in today's slums have smart phones, for example.