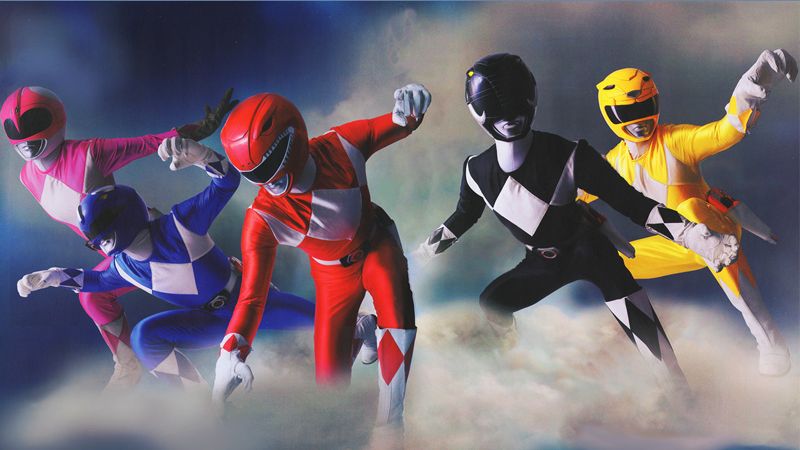 We have casting details, we have Rita Repulsa, and now we have the first synopsis for Lionsgate's upcoming Power Rangers movie. It's not much, but it's something.
Via today's press release:
Saban's Power Rangers follows five ordinary high school kids who must become something extraordinary when they learn that their small town of Angel Grove - and the world - is on the verge of being obliterated by an alien threat. Chosen by destiny, our heroes quickly discover that they are the only ones who can save the planet. But to do so they will have to overcome their real-life issues and band together as the Power Rangers before it is too late.

The film stars Dacre Montgomery (A Few Less Men) as Jason the Red Ranger, RJ Cyler (Me and Earl and the Dying Girl) as Billy the Blue Ranger, Naomi Scott (The 33) as Kimberly the Pink Ranger, Becky G (Empire) as Trini the Yellow Ranger, Ludi Lin (Monster Hunt) as Zack the Black Ranger, and Elizabeth Banks (Pitch Perfect, The Hunger Games franchise) as Rita Repulsa.
(Also, they're clearly still expecting everyone to call it Saban's Power Rangers instead of Power Rangers. Good luck with that.)
The plot is remarkably generic at this point, and seems to boil down to "destiny, work together to save the day, power of friendship." It's definitely missing the rumored craziness we've heard about. But it's nice to see that the movie seemingly won't be straying too far from the basic premise that everyone knows and loves when it comes to Power Rangers.