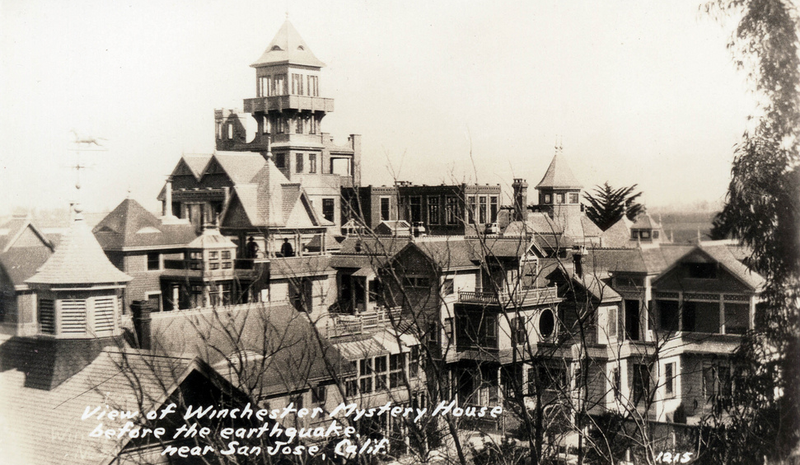 Oh man oh man. One of the most infamous haunted residences in the world, the Winchester Mystery House, has secured permits that will allow guests to not only stay the night in one of the mansion's 160 rooms, but also consume alcohol anywhere on the premises. Great idea – or greatest idea?
Photo Credit: San José Library Digital Collections
The Winchester Mystery House is the creepiest house in Silicon Valley, and was built by Winchester Gun heiress Sarah Winchester – widow of William Wirt Winchester, son of the first president of the Winchester Repeating Arms Company – over a period of almost forty years. A veritable hive of 160 rooms, the mega mansion is a 6-acre labyrinth of false doors and stairs that lead absolutely nowhere – ad-hoc additions reportedly made by Winchester to confuse the evil spirits of people shot and killed by the firearms of her dead husband's namesake.