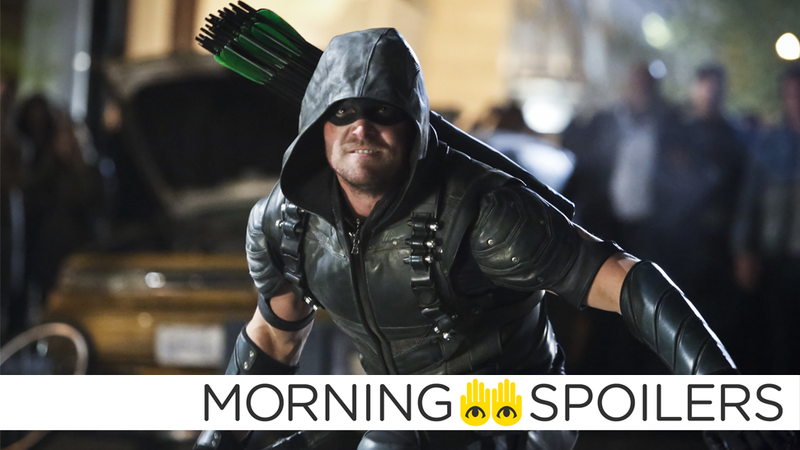 More details about the return of Samurai Jack emerge. The Tales from the Crypt reboot is taking an unorthodox approach to getting story ideas. Wicked is finally being turned into a movie. Plus, tons of new Ghostbusters TV spots, and details on the return of Gotham and Lucifer. To me, my Spoilers!
Guardians of the Galaxy Vol. 2
James Gunn posted a wrap video from the set for Chris Pratt's time on the film, also confirming that he will be at San Diego Comic-Con for the film.
---
Wicked
Universal has announced the long-in-the-works plans to adapt the Wizard of Oz musical retelling for the big screen are finally coming to fruition, with a tentative release date of December 20th, 2019. [Coming Soon]
---
Ghostbusters
Here's a new poster from Taiwan. [CBR]
And a ton of TV spots have emerged—one of which includes even more footage of the Stay Puft Marshmallow Man in action.
---
Star Trek Beyond
Get up close and personal with Sofia Boutella's character Jaylah in a new poster. [Coming Soon]
---
A Monster Calls
Here's a new poster for the "oh god Liam Neeson is a tree monster" fantasy movie.
---
The Mind's Eye
A new trailer for the psychokinesis horror film has been released.
---
Storks
Likewise, so has one for this animated movie about a stork trying to deliver a baby in a world where he's supposed to be delivering gadgets instead.
---
Arrow
Josh Segarra has joined the cast as series regular. He'll play Adrian Chase, Star City's District Attorney who wants to help Oliver clean up the streets in his new capacity as Mayor. In the comics, Chase was DA in New York before the murder of his wife and children sees him turn into the violent, morally-compromised crimefighter known as Vigilante, willing to murder in the name of justice.
It's likely that Segarra's character will take the same path, considering the show was recently looking for a new rival for Oliver described as being "just as easily shake your hand as your best friend or break your neck as your worst enemy." [Deadline]
---
Samurai Jack
Even more details about the show's return have emerged out of Annecy 2016. French website CloneWeb has a full report from the show's panel at the animation festival, including more concept art, and a few more details about where the show will find itself in the new season.