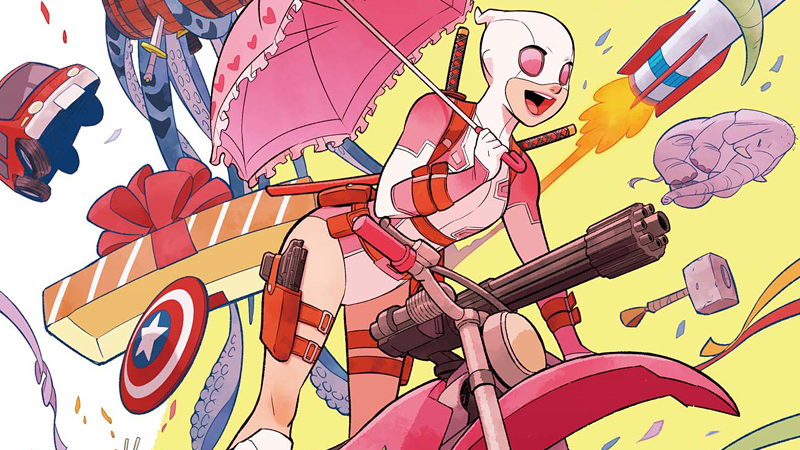 Gwen Stacy is sure getting around Marvel's current comics for a character who has mostly stayed dead since she was killed off nearly 45 years ago. Not only is she the star of Spider-Gwen, she's now getting another series. Well, one version of her is. Enter The Unbelievable Gwenpool.
The concept of "Gwenpool" has a strange history. Following the rip-roaring response to Spider-Gwen, Marvel celebrated all things Gwen Stacy with a series of variant covers that re-imagined Gwen as many different Marvel heroes. One of these re-imaginings, Gwenpool, starred on a cover for the Secret Wars miniseries Deadpool's Secret Secret Wars by Chris Bachalo. The new character became a hit with cosplayers over the summer convention series. Riding on that popularity, the character getting her own backup strip in the pages of Howard the Duck, and ultimately a Christmas special issue earlier this month.
Now Gwenpool is becoming something more, with her own ongoing series, The Unbelievable Gwenpool.