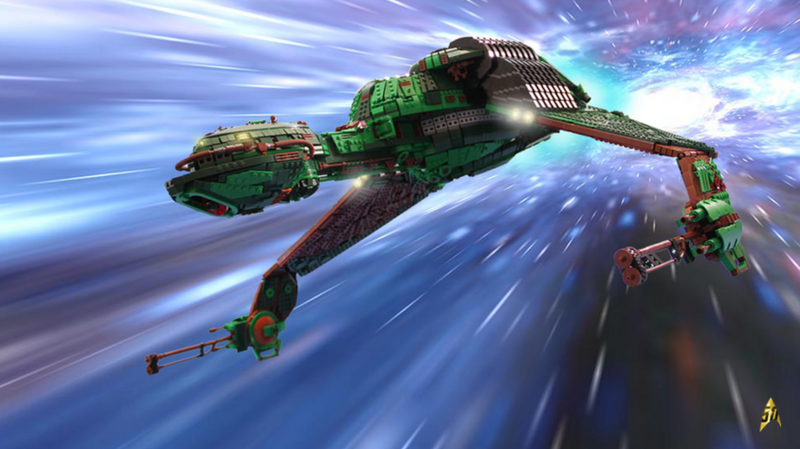 It was a project eight years in the making—well, technically nine now. One LEGO fan has built his own Star Trek Klingon Bird of Prey using about 25,000 blocks, based on a virtual blueprint he started all the way back in 2008.

Kevin J. Walter from Germany recently unveiled his completed Bird of Prey, inspired by the famous Klingon warship from Star Trek. It's based on a virtual design he created between 2008 and 2010. While that conceptual version used over 250,000 blocks, the real thing required about one-tenth of that. It's about 71 cm. long, 42 cm. wide, and 86 cm. wide, including the stand. It's amazing to look at the before and after, to see just how well Walter was able to bring his design to life.
Walter told io9 that it took him about a year and a half to build the real version, using a variety of parts ordered through Bricklink. He didn't buy any full sets, but he did incorporate unique parts from them, like the Bilbo Baggins' front door, which was used to make the guns. He added that it was a tribute to Star Trek's 50th anniversary, which io9 celebrated with gusto in late 2016, as well as his own childhood.