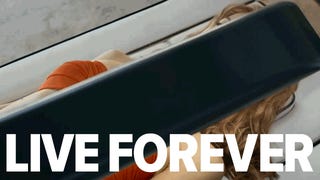 Google has announced Calico, a new company that will focus on health and well-being. But its ultimate purpose is to radically extend the human lifespan. As TIME put it, "That would be crazy — if it weren't Google."
By launching Calico, Google CEO Larry Page hopes to tackle some of health care's most pressing problems. And by virtue of doing so, the company hopes to be a major player — if not the major player — in the burgeoning efforts to slow down, or even halt, the aging process in humans.
As many readers of io9 are well aware, the radical life extension movement is in full swing. A good example is Aubrey de Grey's SENS initiative. Investor Peter Thiel has put millions into rejuvenation biotechnology research. And of course, there are myriad studies looking to extend the lifespans of mice and other organisms.