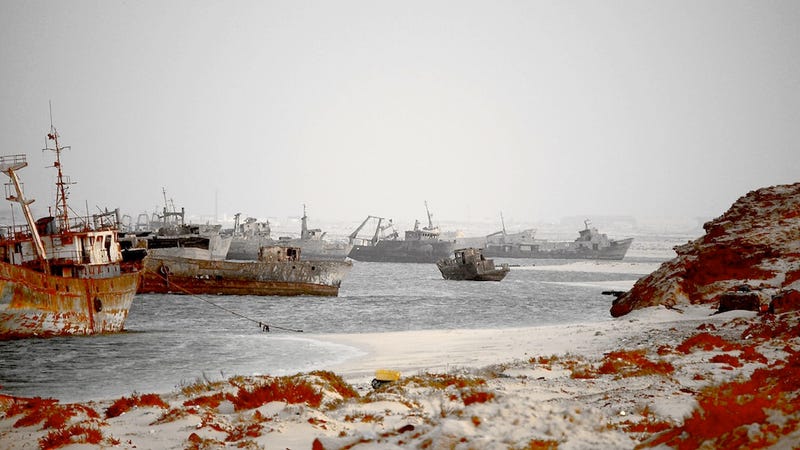 Where do boats go when they die? Sometimes they end up in vast ship graveyards, sometimes craggy, foggy places where ships have met their doom, and sometimes spots where ships are deliberately left to rust. There's a quiet beauty to many of these graveyards and their resting inhabitants.
The port of Nouadhibou, Mauritania
More than 300 ships are resting in the world's largest ship graveyard. The practice of abandoning ships here started in the 1980s after the country's fishing industry was nationalized.
(via Geolocation/crodenas, Filippo Minelli/Flickr, j-b.d/Flickr - 1, 2, Sebastián Losada/Flickr and Crazytopics)
Mo'ynoq (Muynak/Moynaq), Western Uzbekistan
The former sea port city has lots of rusting ships, abandoned since the 1980s due to the recession of the Aral Sea, which is now at least 95 miles (150 km) away from the former harbor.