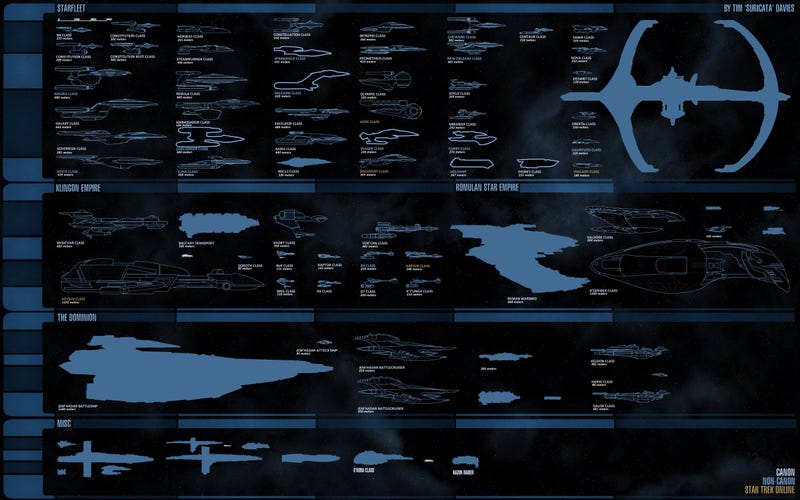 Size matters. Especially when it comes to starships, giant monsters, buildings, and . . . well, pretty much anything else that you can obsessively categorize using common measurement systems. Here are some of the most outrageously detailed size comparison charts you'll ever see.
Spaceship Comparison Chart by Dirk Loechel
Check the chart in full size here.
(via DeviantArt)
Star Trek ship charts, by Tim 'Suricata' Davies
(One at the top of the post, and this one, via Modelclub)
Monster Movie Sizes
(via imgur and lord-phillock)
Sandworms by Dan Meth
(via Dan Meth)
Dinosaurs and a Pterosaur from the Late Cretaceous of Europe by Hyrotrioskjan
From left to right:
Blasisaurus, Lirainosaueus, Hadrosaur from Bavaria, Arenysaurus, Ampelosaurus, Atsinganosaurus, Balaur, Struthiosaurus, Paludititan, Pyroraptor, Elopteryx, Magyarosaurus, Gargantuavis, Hungarosaurus, Hatzegopteryx, Ajkaceratops, Zalmoxes, Rhabdodon, Tethyshadros, Telmatosaurus
(via Hyrotrioskjan)
The Biggest Mouths in Science Fiction and Fantasy
(via io9)