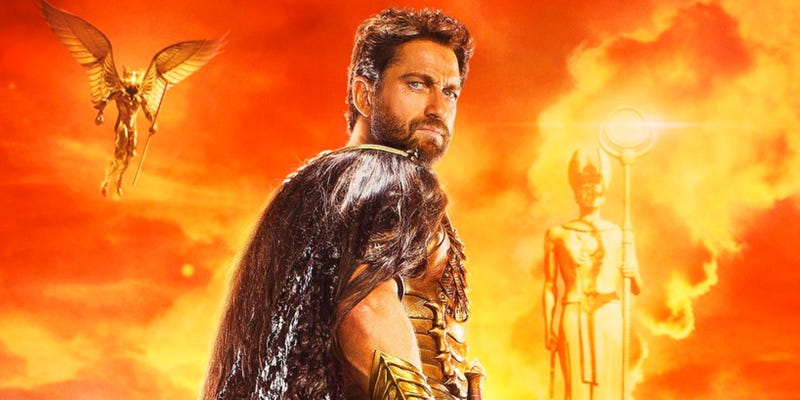 Obviously, we all know that Gerard Butler has nothing but the best sense when it comes to picking projects. However, maybe his true talents lay in producing. He'll soon team with mega-producer Neal Moritz to produce turn the awesome YA fantasy A Darker Shade of Magic into a movie.
Written by Victoria Schwab, A Darker Shade of Magic is about a magician who can travel across dimensions. In the book, there are four such dimensions, which all center around on London, though each takes a completely different perspective on magic itself. Traveling between them all becomes essential in a much grander adventure.
Sony just won the rights to the adapt the novel, which was originally published in 2015, and Butler's company G-Base will produce alongside several other people, most prominently Moritz, who does the Fast and Furious as well as 21 Jump Street movies.
Now, joking about good ol' G-Base aside, A Darker Shade of Magic is supposed to be incredible. I haven't read it, but we've discussed it a lot on the site. We gave both the original as well as the 2016 sequel, Gathering of Shadows, very positive reviews and even had Schwab on the site for a Q&A: