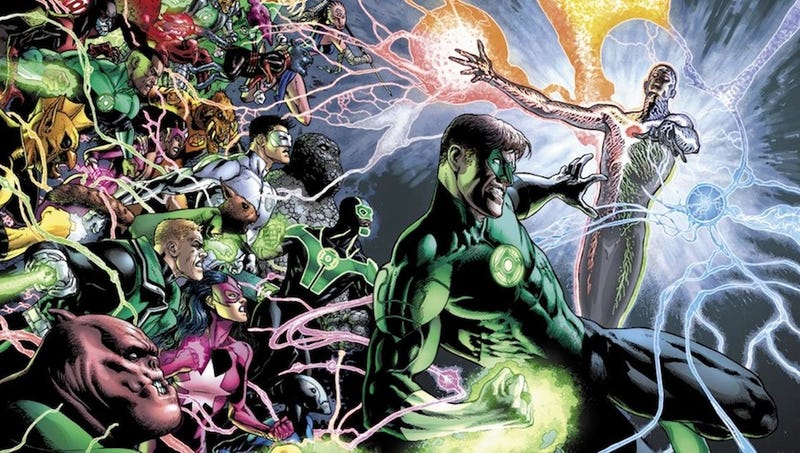 Yes, after being in charge of Green Lantern for nearly a decade, revitalizing the title, and adding more to the DC universe mythos than anybody besides Jack Kirby, Geoff Johns has penned his final issue. Plus Godzilla, sex, a sword-wielding Little Red Riding Hood and more, all in this week's comics!
---
New Issues
Dark Horse:
• Akaneiro #1: American McGee transplants Little Red Riding Hood into Japanese mythology to fight the yokai who would conquer the world of the living. What big eyes you have, obaa-san!
• The Deep Sea: This one-shot follows the recovery of a deep-sea vessel lost 55 years ago — and the horrors of the abyss that come with it.
• Other releases: Dark Horse Presents #24, House of Gold and Bones #2, Lobster Johnson: Satan Smells a Rat, Massive #12, Mind Mgmt #11, Star Wars: Dawn of the Jedi: Prisoner of Bogan #5, Star Wars: Legacy #3.
DC:
• The Green Team #1: The richest kids in the DC universe use their money to make the world a better — and cooler — place. Check out our 5-page preview here!