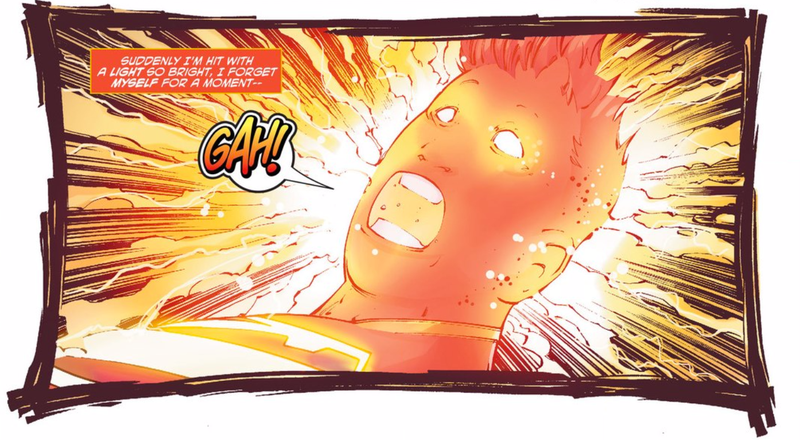 The award-winning cartoonist and writer had one answer when DC Comics brought up the idea of a Far Eastern version of Superman: "There's no way I want to do that."
In creations like American Born Chinese, Boxers & Saints, and Level Up, Gene Luen Yang's written and drawn very insightful comics work about Chinese culture and Asian-American identity. (He's also taught computer coding and has a new young-adult graphic novel called Secret Coders, which serves as an intro to coding for young readers.) Despite the tendency to explore identity in his craft, Yang wasn't sure about doing the same in a character connected to the Man of Steel's mythos. In the interview below, conducted at Comic-Con, Yang talks about how he came around to approaching the idea of a Chinese version of Superman and how writing helps figure out his own sense of self.
---
io9: I read New Super-Man #1 and loved it. It seemed like you were riffing on the knock-off idea, like those bootleg action figures that are supposed to be Superman. Was that intentional?

Gene Luen Yang: [laughs] Yeah, yeah. They're, like, purple and they sell them in packs so it'll be Ninja Turtles and Thor and Superman! But, yes, it is intentional. We're going to be hitting that even harder. In two issues, we're going to be doubling down on that.