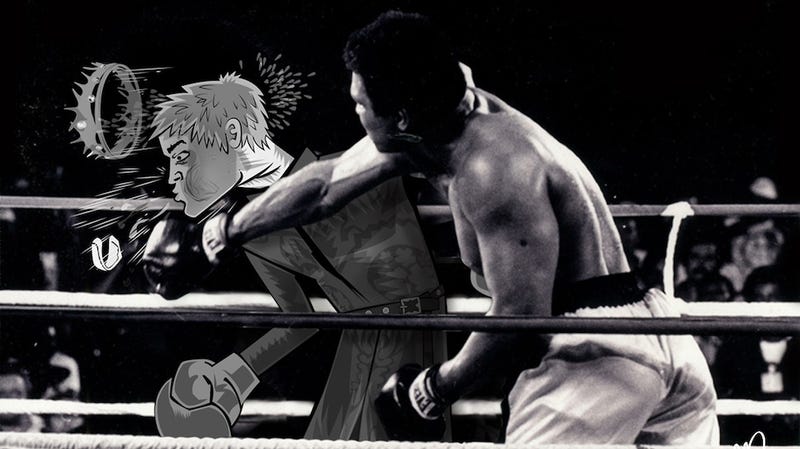 On the last episode of Game of Thrones, King Joffrey was his usual charming self, prompting Tyrion to make a particularly violent threat against his nephew. Remember the good old days when Tyrion would just slug Joff? Let's live out our violence-against-Joffrey fantasies through fan art.
The top image of Muhammad Ali socking the crown off Joffrey's head is by Not.M.CVNY.
There's always the classic gif of Tyrion slapping Joffrey: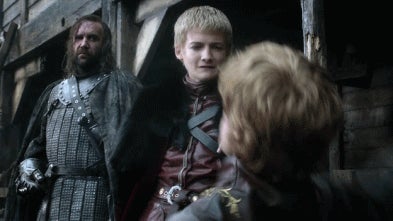 ---
And this one: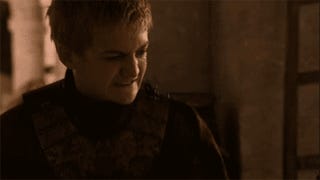 ---
And Cersei slapping Joffrey: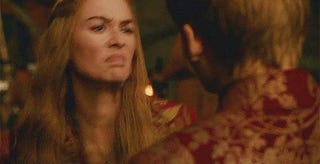 ---
More recently, someone even dumped Joffrey in the bear pit (via reddit):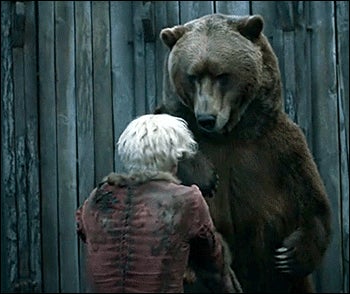 ---
But there's also some fun smacking fan art, like this piece from Noelle Stevenson:
Incidentally, if you're not reading Stevenson's webcomic Nimona, go read it now.
---
---
---
---
That one was actually the basis for MKage's business card:
---
Sir-Heartsalot realizes that the Hound wasn't involved in this particular moment of Tyrion-on-Joffrey violence, but it's still quite grand:
---
There's the King-Slap Bonus Round from the College Humor Game of Thrones RPG video: