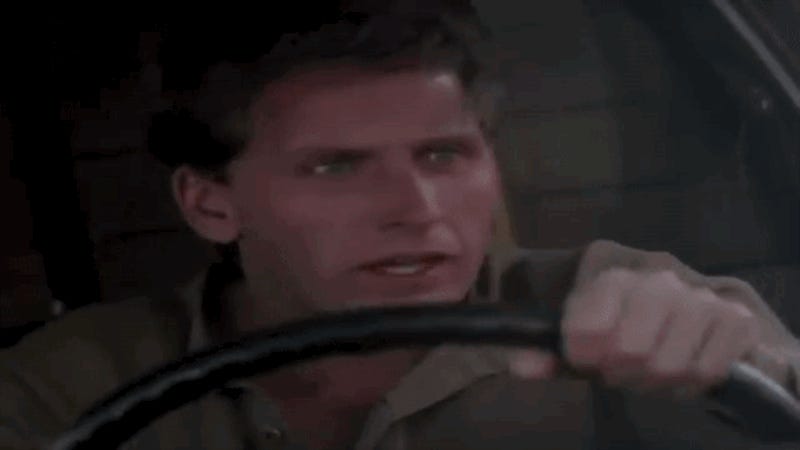 Body-snatchers from the future seems like a can't-lose concept for a movie, but that's not the case with Freejack, which somehow manages to be both utterly silly and yet nearly devoid of fun. But there is one big reason it's worth a rewatch: Mick Jagger's intensely insane performance.
Freejack came out in 1992, but most of it is set in 2009. In this grimy vision of the future, notable technological advances include doors that open when you say "door," and the ability to zap back in time to snatch robustly healthy people from the past, so that dying right people in the future can appropriate their bodies.
Emilio Estevez's character, race-car driver Alex Furlong, is targeted by a bounty hunter named Vacendak, played with smirking delight by Mick Jagger. Aside from too-brief turns by Amanda Plummer, as a badass nun, and a sleazy David Johansen, he's the only person in the movie who is having a good time. (That includes Anthony Hopkins, in his peak Silence of the Lambs and Howard's End era, who literally phones in most of his scenes).
Jagger's performance is a master class demonstrating the "I know I'm in a crappy movie, even if nobody else around me does" technique.