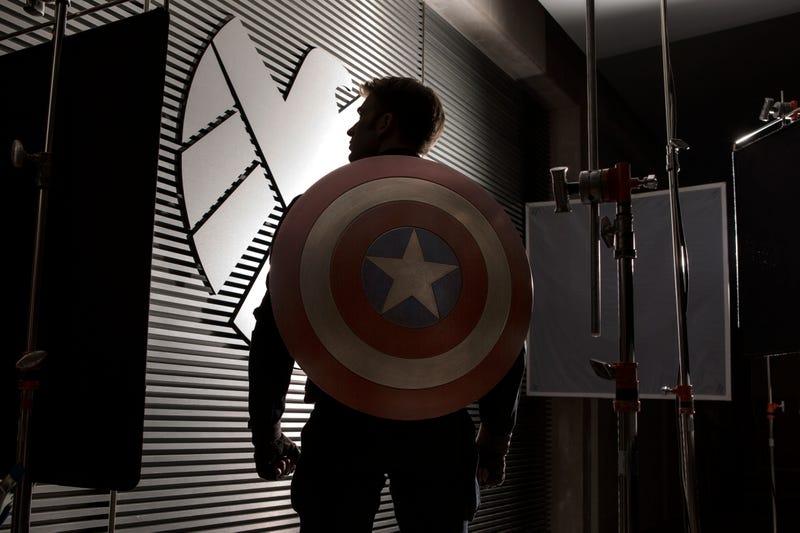 Marvel has just revealed the very first official image for the Captain America sequel. Cue Chris Evans' earnest face!
The first image looks like some sort of photo shoot at S.H.I.E.L.D. Also new: the first logline to Captain America 2, which reveals a little plot:
Captain America: The Winter Soldier will pick-up where Marvel's The Avengers left off, as Steve Rogers (Chris Evans) struggles to embrace his role in the modern world and teams up with Natasha Romanoff (Scarlett Johansson), aka Black Widow, to battle a powerful yet shadowy enemy in present-day Washington, D.C.
So it sounds like Black Wids is getting a lot more screen time, which makes us happy as we would love to see her relationship with Hawkeye expanded greatly.
Many moons ago Evans revealed to Danger that Captain America: The Winter Soldier could be more of a political thriller.