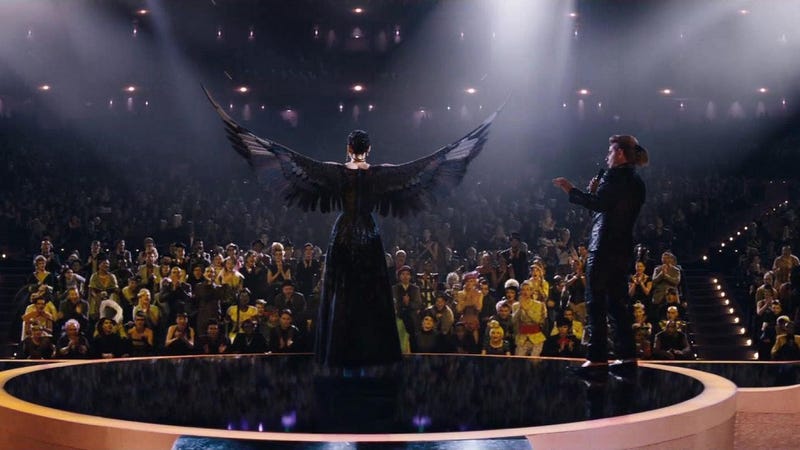 This fall is just packed with movie goodness. A lot of the year's most ambitious films are coming out in the next four months. Including huge space epics, massive franchise pictures... and Marvel's first post-Avengers movie without Iron Man in it. Here's our prognosis for 20 upcoming science fiction and fantasy movies.
And before anyone asks, there's no U.S. release date for Snowpiercer. Or Only Lovers Left Alive. Or Under the Skin. Or the long-awaited Knights of Badassdom. We'll keep you posted!
Top image: The Hunger Games: Catching Fire.
---
September
Riddick (Sept. 6)
The alien anti-hero with the see-in-the-dark eyes is back, and just like in Pitch Black he's stranded on a planet where everything is trying to kill him. Unlike in Pitch Black, he's got a ton of bounty hunters on his tail as well.
Prognosis: This looks like pure action-movie goodness, and very much a return to the Riddick we loved in the first movie. We visited the set, and the love of mayhem just burst from every corner.